International students fill fall halls for second time
By Diana Leane, online managing editor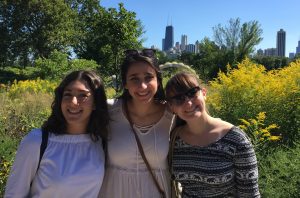 The Italian exchange students visited earlier this fall from Thursday, Sept. 1, to Thursday, Sept. 8. Senior Adeline DiChristofano participated in the exchange and hosted two girls, named Alessia and Valentina.
While the Italians were here, they participated in various Chicago activities, including visiting the Willis Tower's Skydeck, attending a Cubs game and spending time at the beach.
Additionally, the students showed the Italians "normal" activities like baking cupcakes and shopping at Woodfield Mall, according to DiChristofano. 
To truly show them the American high school experience, on Friday night, DiChristofano and the other students brought the Italians to Barrington High 


School, where Prospect was playing.
"They loved [the game]," DiChristofano said. "They were super excited to go. We got there… and there faces just went blank."
According to her, the Italians especially loved the excitement of the cheers.
"They were really energetic, so they were in heaven at the football game," DiChristofano said.
While attending games and visiting Chicago are typical activities for the annual exchange, this year differed in regards to the Italian-to-American ratio.
DiChristofano was one of multiple students who took in two students because 20 Italians participated in the exchange while only 14 Prospect students joined.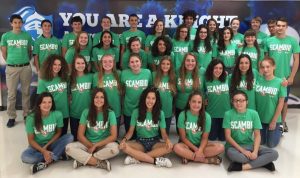 Senior Sarah Greising, who also hosted two students, found the situation enabled the Italians to feel more comfortable. When one didn't understand what Greising said, the two exchange students would piggyback off each other to translate.
Although DiChristofano knew that the two-to-one ratio could be a hinderance, she found it favorable.
"I like [having two people] because it gives us a lot more to talk about and there's a lot more opportunities," DiChristofano said. "Even though some people might get to know one person better if they have a partner, having two people makes it a group, so there's never a dull moment."