White Sox fan joins bandwagon, celebrates Cubs' World Series victory
By Leo Garkisch, copy editor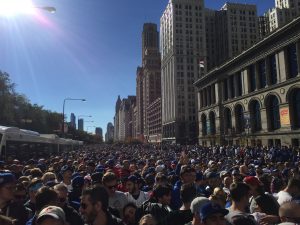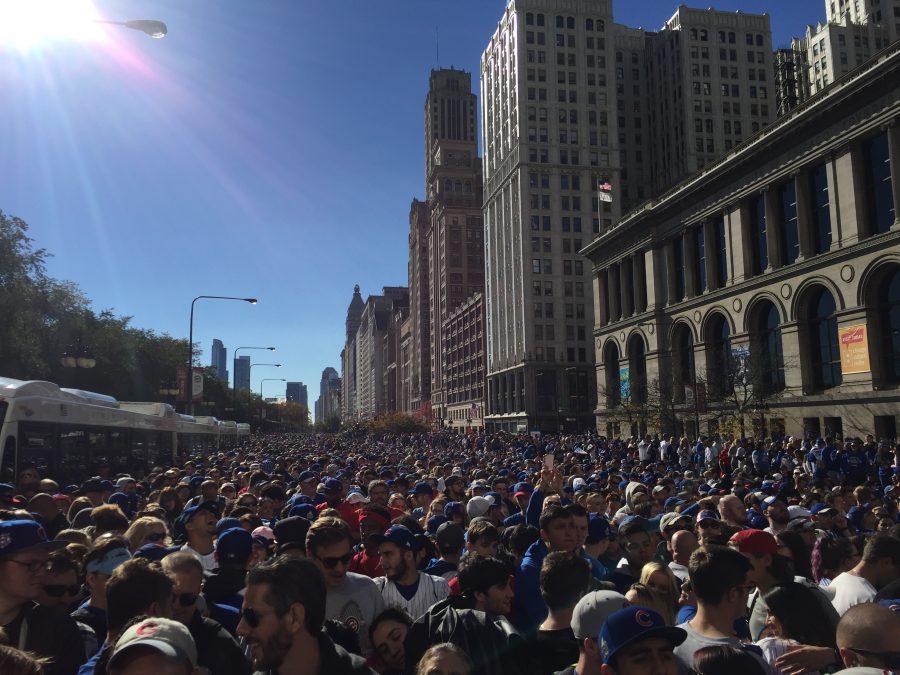 Hey Chicago, what do I say? The Cubs just won the World Series and I, the schmuck whose Snapchat username is drwhitesox, took a victory lap around the block with the windows rolled down, honking like I was celebrating the end of a long war.
And alas, a war had, in a way, ended, as above the tarnish of the battle of a stirring postseason flew a lone W flag. It was clear
that the armistice of a World Series satisfied any long-standing rancour that had plagued the Cubs organization for over a century.
Admittedly, I am a bandwagon fan. Prior to this season, I couldn't name half the players if they walked up and asked me for the time. Nor could I bring myself to spend my time watching many Cubs games. But, after much introspection and deliberation with my conscience, I have reasoned it is morally justifiable to, just for a moment, hop off the White Sox's directionless disaster train and hitch a ride on the party that had been the Cubs' bubbly bandwagon of hope, pride and promise.


One World Series win and a five-million person parade later, I firmly stand by such a decision, as the atmosphere in the hallways and on the street has never been so pervasively upbeat and opportune. With an event that is so deeply emotionally invested, so unprecedented and concludes so extraordinarily, it's difficult not to believe that anything is possible.
My mom, whose late father once operated the Wrigley Field scoreboard that overlooked Addison Street, was in Jackson, Miss., on a business trip during game seven. We kept in close contact through the tumult of three Cubs errors and Rajai Davis's momentum-paralyzing two-run home run, many of our in-game texts included words not fit to print. But when it was all over and Kris Bryant couldn't contain his smile as he stumbled through the last out, she called me and cried. At that point, the significance of the victory hadn't yet hit me.
The people of Chicago had been anchored to disappointment that had been passed down for generations to young Chicagoans like an inheritance tax. Now the ordeal was over, and as I joined millions buoyantly escaping the chains of defeat, I couldn't help but think of those we were leaving behind, like my grandfather, who were not fortunate enough to experience what I was about to, and I wasn't even a "real" fan.


But I now see it differently. I am bandwagoning for those who came before me. It would be almost selfish not to do so. The Cubs have broken so many hearts, so when there's a chance that the franchise might be able to elate mine, it's only right that I should take the opportunity and run. Naturally, I would feel guilty not reaping the benefits of such an occasion.
Now I'm not trying to get ahead of myself here. I would still like to believe that I am a faithful White Sox fan, so don't expect me to be rooting for another Cubs World Series, even if a Sox appearance in the fall classic seems far-fetched at the moment. This year was an exception, an experience for the ages, and even if the Cubs win it all in each of the next five seasons, which, after examining the status of the team's player contracts, I have determined to be entirely possible, nothing will compare to the exhalation 108 years in the making that was Wednesday's W.