By Flynn Geraghty, associate editor-in-chief 
Click here to view The Prospector's photo gallery from the Chicago Women's March by Elisabeth Rohde, executive visuals editor.
For as long as I can remember, I have always been a hardcore feminist. However, befor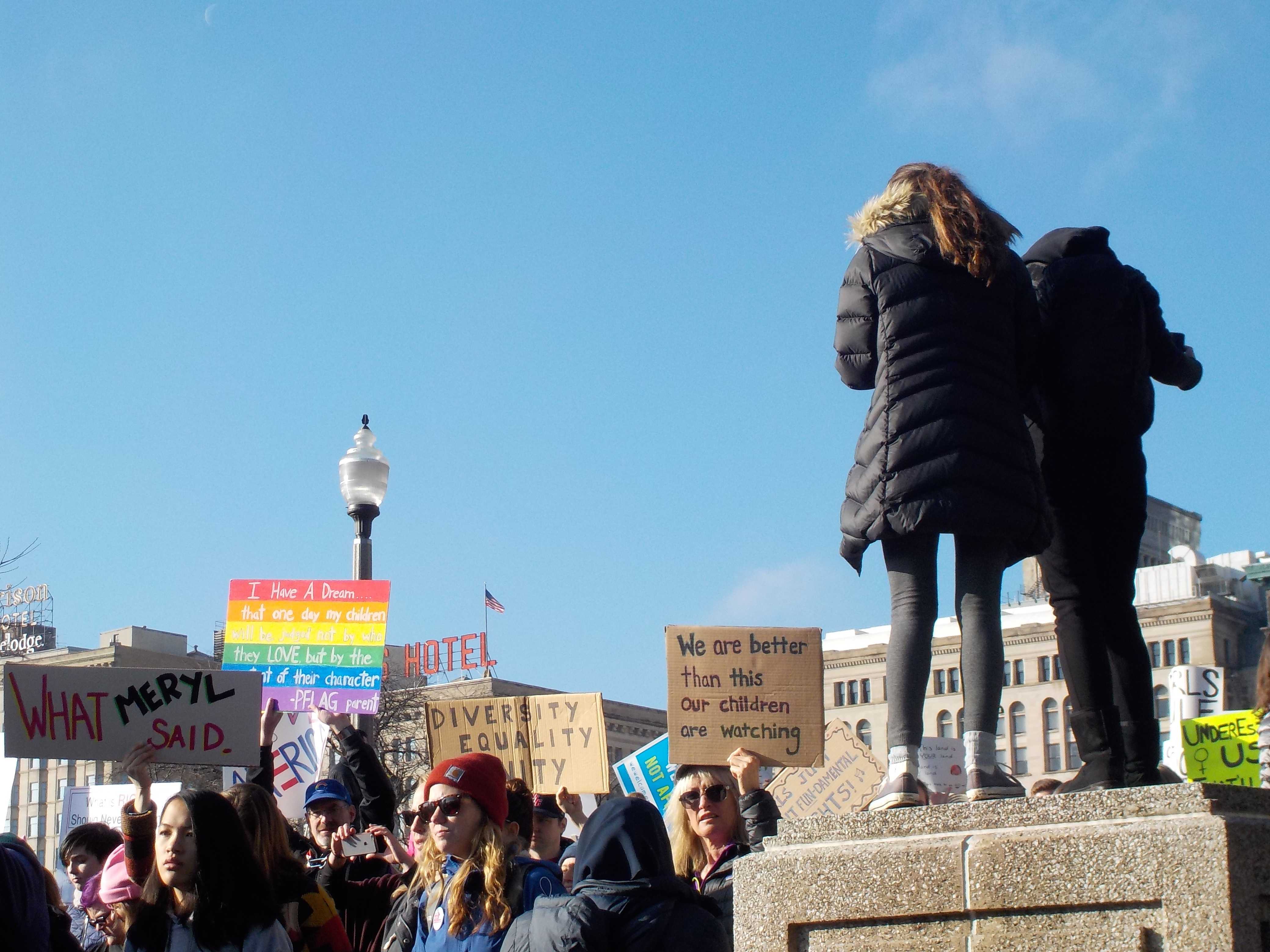 e last weekend, I had never attended an actual rally for women's rights, so I had no idea what to expect. I wore all pink, from my sunglasses down to my sneakers and got on the 'L' train with my mom. The first thing I was greeted with was an old lady holding a sign adorned in pink feathers and beads reading, "Rights for Grannies," and I knew I was in the right place.
The plan was that my mom and I would meet up with a group of my aunts and cousins and we would all march together. However, as my mom and I got closer and closer to the city, that plan seemed like more of a pipe dream than a reality. The train car we were riding in, which had once had ample seating, was now standing room only in every sense of the word. You couldn't even turn your head without either finding your nose lodged in someone's armpit or getting your eye getting poked out by someone's "This is what a feminist looks like" sign. At one point, one of my aunts texted my mom that she hadn't even been able to get on a train.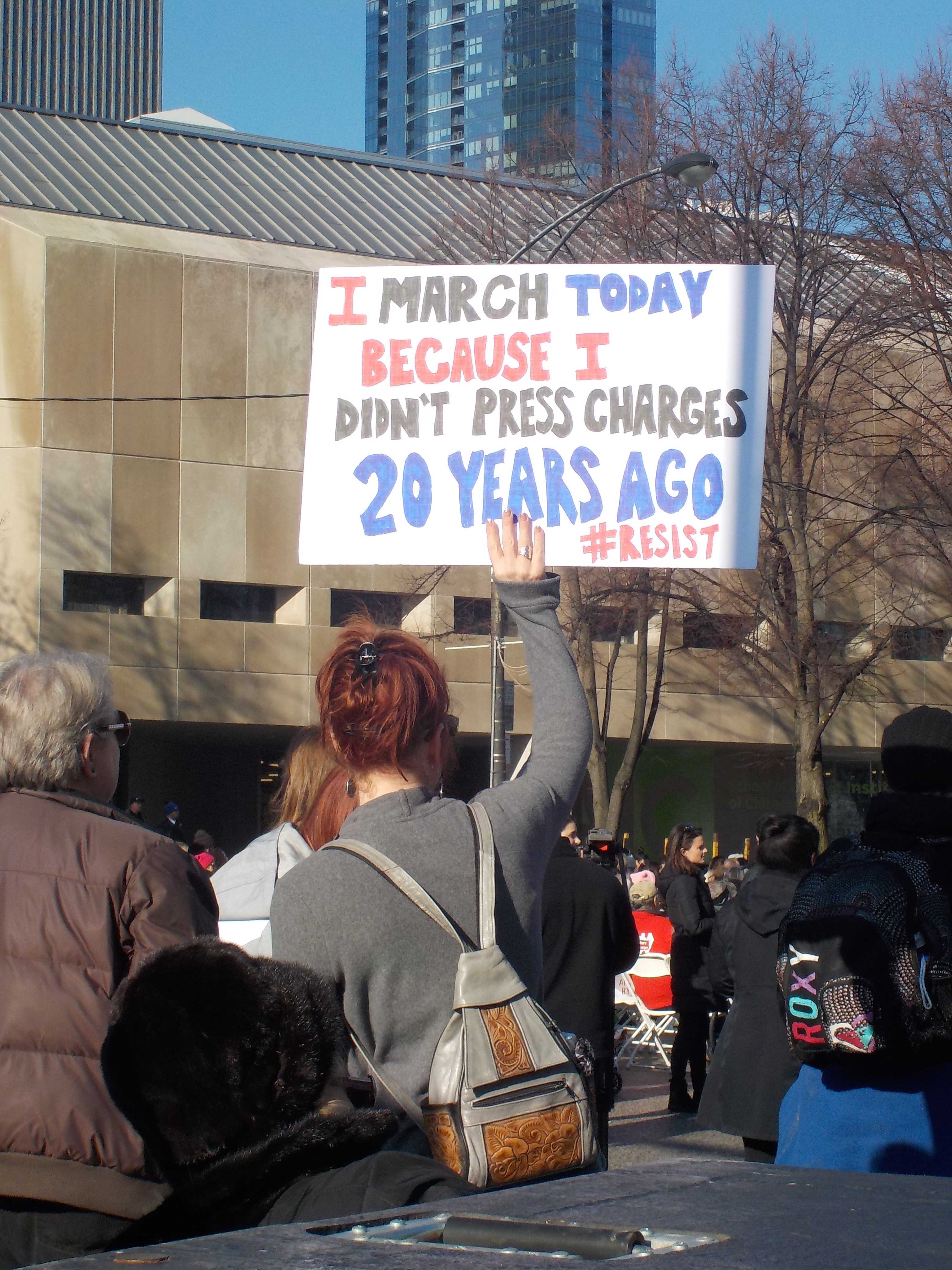 When we got to Chicago, it became clear to me that this was not like any other day. Usually, the Loop is full of tourists hoping to beat the crowds to the Art Institute, homeless people sitting patiently on the street corners and stressed out 9-to-5ers just trying to get to work. However, on the day of the march, both sides of the street were flooded with vibrant pinks and purples. There was barely any elbow room, but nobody cared. The city was practically bubbling with positivity and cheer. It was like the city was throwing one big Gatsby-esque party, and everyone and their third-cousin was invited.


As my mom and I walked with the crowd, we wondered how the city was even going to be able to accommodate such a crowd. Not even a moment after that, the crowd burst out into applause and celebration. I glanced down the road and saw the police putting barriers down: they were closing Michigan Avenue. People from the crowds
began to trickle in between the cars that remained stuck on the street, the way that water would slip through a pile of jagged rocks.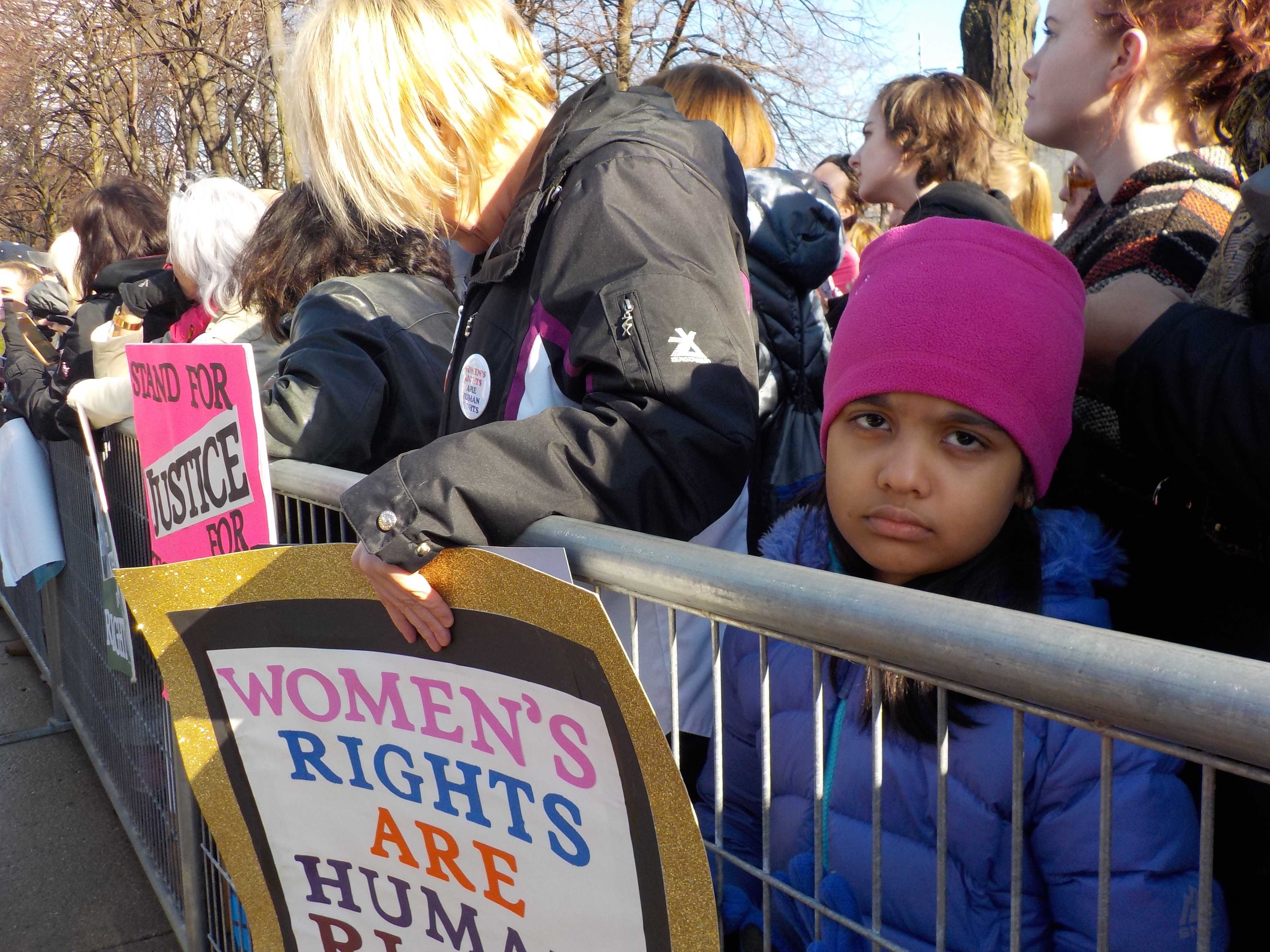 Trying our best to avoid the hustle and bustle, my mom and I made our way over to a group of security. Somehow or another, my mom was able to convince one of the ladies to let us through the gate they were guarding, under the guise that we would make our way to the family area on the other side of the event. However, instead of joining the rest of the people, stuck behind the fences, we decided to hang out by the main stage with the press, at least until someone got wise and kicked us out. But, we never were. By some strange stroke of luck, my mom and I got to stand alongside CBS and NBC for the entire event.
In the beginning, I was worried that the crowd would get too rowdy, or someone would start a fight and chaos would break out. But, as the day went on, that fear subsided. Everyone was so happy, so proud to even be there. Even though I didn't know anyone there except my mom, I felt like I was bonded with everyone there. You could practically smell the pride coming off of people as they celebrated girl power.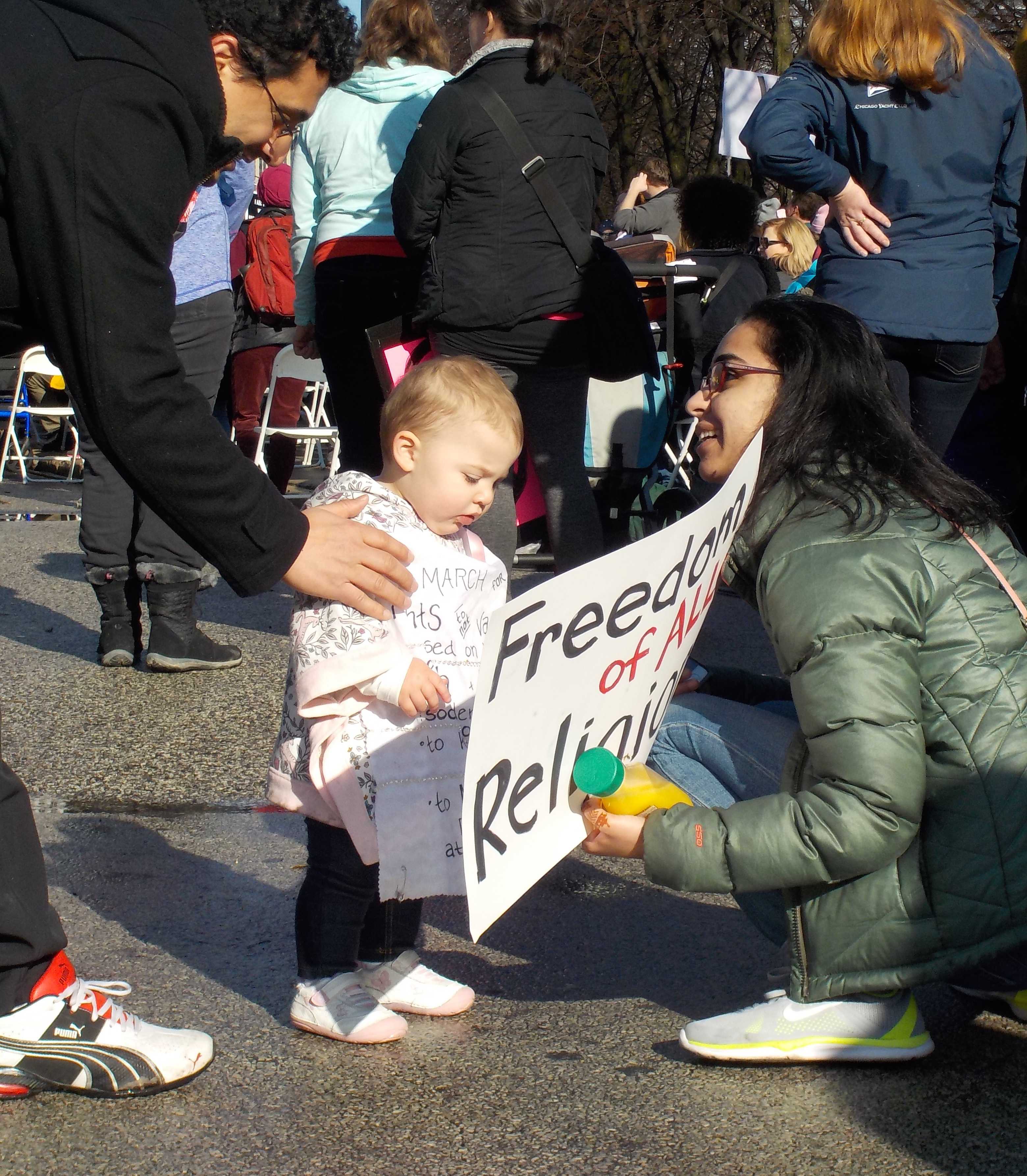 On the train ride home, as I scrolled through the pictures I had taken on my camera, my mom turned to me and told me that even though she hated Donald Trump, she was so glad that someone so terrible had been able to bring people from all walks of life together to fight for such a wonderful cause and show us that people really do care. I realized that she was right. For as long as I can remember, people have avoided calling themselves feminists like people avoided the plague. Sure, they supported women's rights but, to be called a feminist? No, never. But on that day, all sorts of people – both men and women, old and young – were willing to stand amongst strangers on the streets of Chicago and say, "Yes. I am a feminist. No doubt about it."