Dance team places second at sectionals, heads to state

Video by Kate Hyland and Khwaish Thakkar, staff writers;
Story by Ayse Eldes, executive opinion editor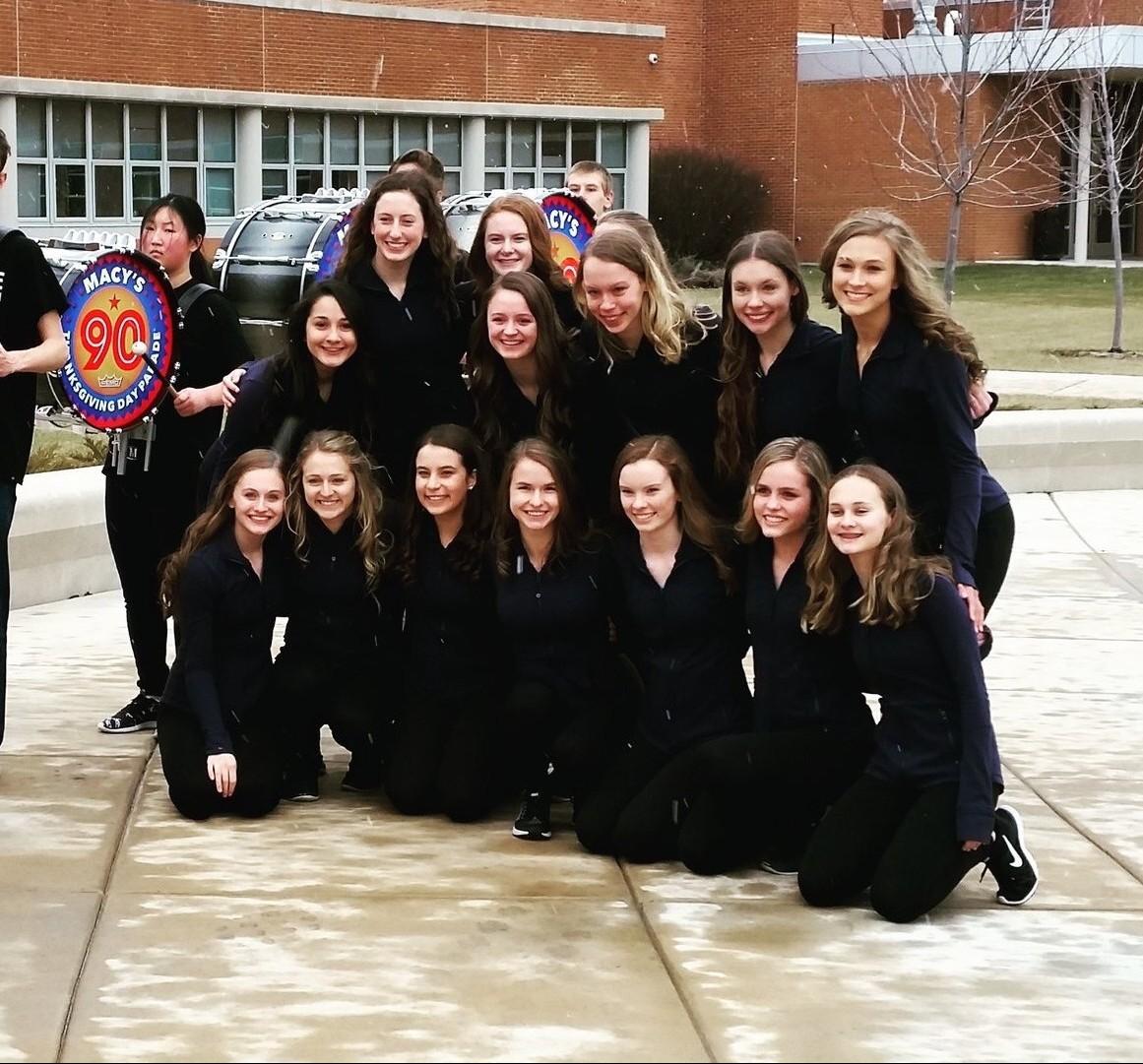 Senior Hanna Bondarowicz wasn't expecting to be second at sectionals. None of the dance team members were. After a series of performances that didn't satisfy the Prospect dance members throughout the season, the team was taken by surprise last Saturday with their second place win that promised a chance at state.
As co-captain of the team, Bondarowicz has been working on a unique song choice with the team. Instead of regular lyric music, this year's performance is to new violin artist Lindsey Stirling's "The Phoenix."
Because Prospect has had a dance team for only three years now, the instrumental aspect of the performance's music is a new experience for the coaches, too. Head coach Kristin Burton knew obstacles would have to be overcome with the introduction to the music.
One challenge the team has tried to really overcome this season is the connection the dancers have to the music. Burton noted that most judges would remark the skill of the dancers not being enough. They would truly have to connect and display emotion during the performance in order to make it to state this year.
Burton and assistant coach Shirley Kiratsous made that their priority this season. Each member was asked to repeatedly listen to the piece and think about the emotions attributed to it. They concluded that "The Phoenix" was like human emotions, continually moving up and down, ominous and yet sometimes energetic at times.
According to Burton, this really helped them add emphasis on certain moves. For example, when the song turned into a distressed mood at times, the dancers began reflecting that agitation through their moves. Burton saw the success added when that emotion was emphasized.
The Prospect dance team will now compete at the state tournament in Bloomington, Illinois, on January 27. If the team is successful, the members move on to competing in finals on Saturday.  
Kiratsous knows the competition will be tough, but the team members shouldn't doubt their chance at placing at state. After all, their surprise win during sectionals is what contributed to their success.