Redefining Ready offers scholarships to college-ready students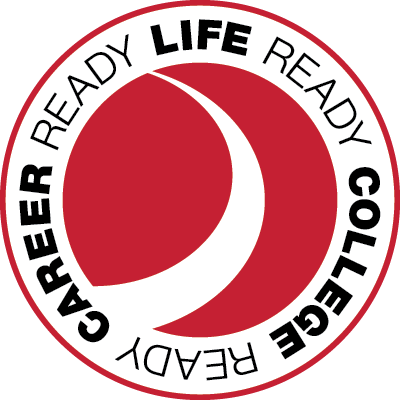 By Kate Hyland, staff writer
In the past, high school seniors could be awarded thousands of dollars in scholarship money for either being a vegetarian, being above 6'2 as a freshman or creating the best greeting card.
Now, a new way D214 students can earn money for college is through applying for the Redefining Ready Scholarship, a contest on Twitter where students submit a 30-second video talking about why they're ready for college, a career and life.
The goal of the program is to make sure students have one or more of the following criteria to be ready for college: GPA 2.8 out of 4, get at least a C in an Advanced Placement course, dual college credit for English or math, Algebra 2 and International Baccalaureate Exam. These are the academic indicators that show if a student is ready to move on to college, as well as the academic requirements for receiving the scholarship.
Other districts around the country have held the opportunity before, but now District 214 is partaking. D214's superintendent, Dr. David R. Schuler, was one of the pioneers for Redefining Ready. The program found success in 2016, its first year being launched in the district, with over 50 applications.
In total, there are five scholarships. The first place winner is rewarded $2,500, the second place winner receives $1000 and three third place applicants win $500.
With this much money being offered, it takes a team of judges to choose the winning videos. College and career counselor Diane Bourn was on the committee last year that picked the winning videos. The entire selection process takes three to four weeks, and videos are not based on the quality of production of the video, but how passionate the applicants are about the subject.
"Seeing some students' videos where you could just tell they were so into it, so proud of what they've done," Bourne said. "It really told a great story."
Additionally, according to media manager for D214 Jennifer Delgado, this year a national Redefining Ready contest is starting. It is almost identical to the D214 version, and the deadline is May 22.
Students around the country will be submitting videos to Twitter. The contest will be held by the AASA (the School Superintendent's Association) and Hobsons, which is the company behind Naviance. In the national contest, there will be 15 students who will receive scholarship money ranging from $1,000 to $10,000.
Students in District 214 also have an advantage because they were able to submit a video to the D214 contest, as well as the national contest. If D214 students choose to participate in both, they could possibly win a grand total of $12,500. With the new scholarship, students are able to prove they are more than a test score.
"We really do believe in the message of Redefining Ready – that our kids are more than just a test score," Delgado said.