A Theatre Peformance With a Twist: "Horseplay"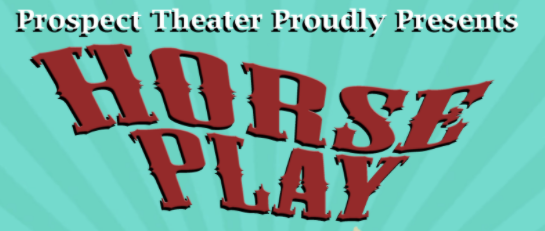 From Jan. 23-25, Prospect students will be putting on the show "Horseplay." The play was written by Prospect High School alum Laura Winters who graduated in 2010.

"It's so fun to see this play come to life, it's such a crazy idea, and the students have been so wonderful and excited and willing to dive into this really crazy process," Winters, a theatre and writing major at Northwestern University, said.

The show, which begins at 7 p.m. each night, certainly has a twist. The "crazy process" that Winters references is the structure of the play. The first act has four parts, all happening at separate locations in the school and each location with a separate story line

"The reason we have four plays is that we have a cast of 48 people and most plays have probably seven. So, it's really hard to give everyone a part … in order to give everyone an actual role I decided to break it up into four different hobby horse teams," Winters said.

Act two is the Illinois State Hobby Horse Championship, each group in act one is preparing for this event. The four teams getting ready to compete are all facing their own issues and problems in preparation for act two and the Illinois State Hobby Horse Championship.

The timing is extremely hard to master, as each location needs to be in sync with each other so actors travelling from room to room don't arrive too early or too late.

Because of the multiple story lines, audience members can go all three nights and see three different shows. Tickets are available for $8 in advance or $10 at the door.