Netflix's "The Mind of Aaron Hernandez": Strong Reporting, Weak Platform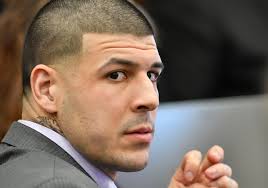 From access to revealing private footage to drone shots of Hernandez's Massachusetts mansion, it's obvious that Netflix's "Killer Inside" was done with a high level of professionalism. Featuring an array of interviews with the real-life characters that played a hand in Hernandez's downward spiral and murder conviction, this three-part, three-hour documentary is about as real as television gets. 

The biggest flaw "Killer Inside" has is its length; a runtime of over three hours is far longer than ideal for those who are looking to watch a documentary in one sitting.

Further, the division of episodes into hour-long portions makes it difficult for casual viewing. The flow between genuinely intricate angles is naturally attention-grabbing — while this works wonders to drive the plot, it may be difficult for viewers to keep up with the details when faced with distractions or unnatural pauses and resumes: both highly likely when it comes to Netflix.

In other words, "Killer Inside" might be an outstanding example of high-end broadcast reporting, Netflix is not necessarily inclined to let this work live up to its full potential. If it were produced for a standard television network, thereby conforming to a stricter viewing schedule, perhaps this hard-to-believe story would find an even greater shock value.

Now, of course, all this is rather nit picky — nearly all of the problems with "Killer Inside" have more to do with Netflix itself.

Make no mistake: Hernandez's story highlights a variety of today's most prominent controversies, from Chronic traumatic encephalopathy (CTE) in football to the pressure for gay youth, with athletes in particular, to stay closeted, and this Netflix Original isn't afraid to dive deep.

"Killer Inside," all things considered, has a lot to offer for the eyes of many walks of life, from football fans to true crime junkies to LGBTQ+ viewers. The thought-provoking descent of Aaron Hernandez into a murderer is a tale worth paying attention to, even if the Netflix format makes it challenging.