PHS-related Coronavirus Updates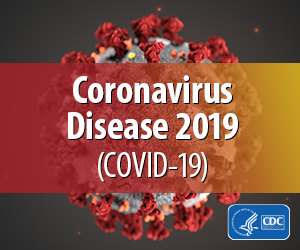 Coronavirus (officially known as COVID-19) is a flu-like pandemic that originated in Wuhan, China. Since it originated in December, the virus has spread around the globe and has now reached every continent execpt Antartica. More official information from the CDC is available here.
This thread will continue to be updated with more Coronavirus information related to the Prospect High School Community.
Have questions about the outbreak? Ask them here, and we will do our best to answers all questions we can: https://docs.google.com/forms/d/e/1FAIpQLSdVFkL9UDLlPhzsDDOVGT-CvHMsQNyXK2dsjm4gcDiRHjg04A/viewform?usp=sf_link
All co-curricular activities cancelled from today through the end of spring break (March 12, 12:10 p.m.)
Parents and guardians received an email informing them of the following:
"All co-curricular activities will be cancelled from today, March 12, through the end of spring break. No practices or competitions will be allowed in order for students and staff to prepare in the event that we need to close schools and enact our e-learning program."

 
"We are working with our staff on e-learning plans that can be implemented if I need to make the decision, with input from state and local officials, to close any of our schools due to the COVID-19 outbreak. If all schools were to close, we would first exhaust the four emergency days built into our District calendar before enacting any e-learning days. Any school-related closings would be announced via subsequent communications."
The rest of the email will be posted shortly.
Coronavirus outbreak declared a pandemic by the WHO (March 11, 12 p.m.)
The World Health Organization officially declared the COVID-19 outbreak a pandemic, which they describe as the "the worldwide spread of a new disease." The number of cases globally is over 120,000 and the number of deaths over 4,000. There are also now more than 1,000 confirmed cases in the US.
District 214 cancels spring break foreign exchange trips (March 3 at 4 p.m.)
District 214 sent an email to all parents and guardians announcing:
"Out of an abundance of caution, High School District 214 is canceling all out-of-the-country student trips and tours that had been planned for the month of March. District administrators reached this decision after thorough deliberation and assessment of the evolving circumstances involving the spread of the coronavirus (COVID-19)."
They added that there is a possibilty for some trips to be rescheduled for a later date.
Other important information from the email:
"In addition, if you or your student has recently traveled overseas or plans to travel overseas, we ask that you report this information to your building administration."
"We are reviewing plans for school closings should the need arise and what arrangements can be made for online learning. "
The full email can be found here.
Here is an original story on the potential for the spring trips being cancelled. More updates coming soon.
Two confirmed cases of Coronavirus in Arlington Heights (March 2)
Arlington Heights, where a number of Prospect High School students live, confirmed the third and fourth cases of COVID-19 in Illinois. There has been very little information released, including how they contracted the virus, but it was confirmed that the two are a couple in their 70s. They are being treated at Northwest Community Hospital.
Basic information at the time of original publishing (March 3)
92,000 cases worldwide
3,168 deaths worldwide
109 cases in the United States
9 deaths in the United States