FUNDRAISER IN MEMORY OF SEAN REILLY TAKES OFF
When 2004 Prospect graduate Anna Davito set up a fundraiser following the passing of her brother Sean Reilly at age 21 on Jan. 3, she thought that she might have set the goal too high at $10,000. However, in the first three days of donations, the family had received more than double the amount of the initial goal.
"So many people have donated, and everytime I see the number go up, I can't stop crying," Davito said. "[It] just shows how many people loved Sean. We knew he was special, but we had no idea how many lives he touched and how special he was to so many people until this happened. There is no word to describe the feeling."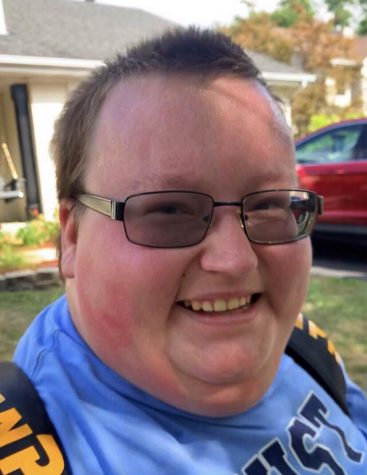 To anyone who knew Reilly while he attended Prospect until 2018, he had a heart of gold and brought a positive presence with him into every room he entered. 
Reilly, who had special needs, continued on into the life program at Forest View Educational Center following his time at Prospect. According to mother Jeanne Davito-Reilly, one of Reilly's biggest goals was to come back to Prospect and work alongside the security guards after he turned 22 and left the program. 
His mother said that he was so close to reaching that goal. Reilly passed in his sleep, so his family is still unsure of what happened. But because Davito-Reilly is a single mother, Davito knew that they needed help to cover expenses for the autopsy as well as the memorial. 
Both Davito and Davito-Reilly were taken aback by the amount of people who donated, saying that they did not know how many friends Reilly really had. 
"It feels so wonderful to know how loved Sean was and what an impact he made on this world," Davito said. 
Reilly's impact is evident, seeing as the list of donors from the past four days exceeds 350. Some alumni took to social media to share their favorite memories and photos of Reilly. Reilly's legacy at Prospect through the eyes of the alumni and staff he was closest with will be documented with a story in Issue 5 of The Prospector on Feb. 5. 
"Sean was a gift from God for us," Davito-Reilly said. "He loved everyone; he was always happy."
Reilly's memorial service will be held on Jan. 14 at Friedrichs Funeral Home in Mount Prospect. Due to the coronavirus, the service is strictly reserved to Reilly's immediate family members. 
However, Davito said that any of Reilly's friends could send flowers or cards to the funeral home in advance to be there on the day of the service. The overwhelming support from this fundraiser has helped their family immensely through this difficult time.
"You couldn't know him and not love him," Davito said.