CRITICS TOO HARSH ON UNIQUE PLOT OF "THE LITTLE THINGS"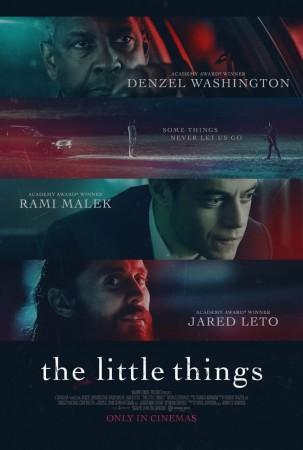 The last movie I saw before COVID-19 was on Mar. 6, 2020. When I went again last weekend, the whole landscape of movie theatres was different due to the ongoing pandemic. However, once I looked up to the big screen to watch "The Little Things," it was like I forgot about the pandemic for a few hours.
John Lee Hancock's "The Little Things" tells the story of Deputy Sheriff Joe Deacon (Denzel Washington) and Sgt. Jim Baxter (Rami Malek) as they hunt for a serial killer on a rampage in Los Angeles. Albert Sparma (Jared Leto), is one of the main suspects in the movie. 
When I took a look at the reviews after the movie, I was astounded by how underwhelming they were. I saw reviews complaining about things such as the plot being too basic, how it became more boring as the movie went on, etc.
Well, I beg to differ. 
Now, sure, every movie may have its flaws, but I have not seen a movie quite like "The Little Things" in my lifetime. For people like me who enjoy Thriller/Crime movies, this is the movie to see. It is not the typical "serial killer" movie, as this movie has a lot darker of a meaning to it than it may seem.
I found this movie to have one of the most unique plots of any movie I have ever seen. The way it was set up gave way to a great ending that I, along with many, definitely did not see coming. I can name a plethora of movies involving a serial killer and detectives in which a clichè happy ending where the killer is caught is involved, but this movie was not one of them.
The star-studded cast was with no doubt the highlight of this movie. Washington, Malek and Leto delivered performances that add to all of their already stellar reputations. 
Leto was especially good in the movie especially because of the little things (no pun intended) he added to his character. The walk, the talk, and overall development was something that made this seem as though it could have only been played by Leto himself.
So if you find yourself looking for something to do during the final stretch of this winter, head back to the movies to see "The Little Things." The great chemistry between actors and genius plot will make for a great experience.