Hands-on experience available for future first responders
The sound of a firetruck, ambulance, and police car coming down the street fill the air. Weee Wooo, Weee Wooo. Smoke streams from a burning house in the distance. Firefighters run out, grab the hose, and spray the fire till it's gone. Now, it's your turn. 
The Mount Prospect Fire and Police department has created a First Responders Academy for teens. The academy gives you hands-on experience in both fields of a firefighter and police officer. Students experience  simulations like saving a house from burning down.
This is the second year Mount Prospect has put on this academy. Officer Greg Sill, also known in the community as Officer Friendly, was one of the co-creators of it and thinks it is important for kids to know more about first responders.
"A lot of times we get people who don't exactly know or understand what it's like to be a police officer or firefighter," Sill said. "We get a lot of information from TV or movies where it's not accurate and dramatized … that's not always accurately depicted in real life."
Many students such as Dylan Jones and Jack Zimo really enjoyed activities such as putting out a fire, crashing a car, breaking windows and a police simulation. For students such as Jones and Zimo who might plan to go into the first responder field, this academy was beneficial for getting to see what it's really like.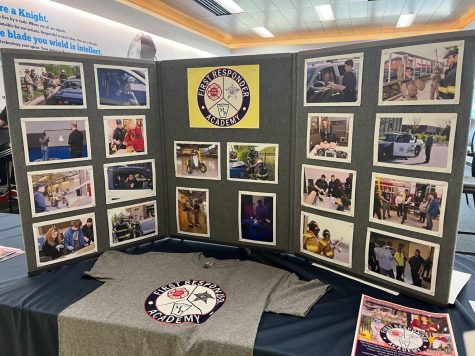 This academy is an eight week program with a different topic each week. Four of which are focused on the firefighter side and the other four focus on the police officer side alternating each week. 
Along with breaking a few things, the academy also includes police simulations like traffic stops, wearing body armor and duty belts, making contact with the driver. On the firefighter side students may participate in vehicle extrication, squirting water, ladders and CPR.
"It's something to try and come together as a community," Sill said. 
For more information about the academy, check out https://www.mountprospect.org/departments/police-department/first-responder-academy-for-teens