First ever Polish week celebrates students' culture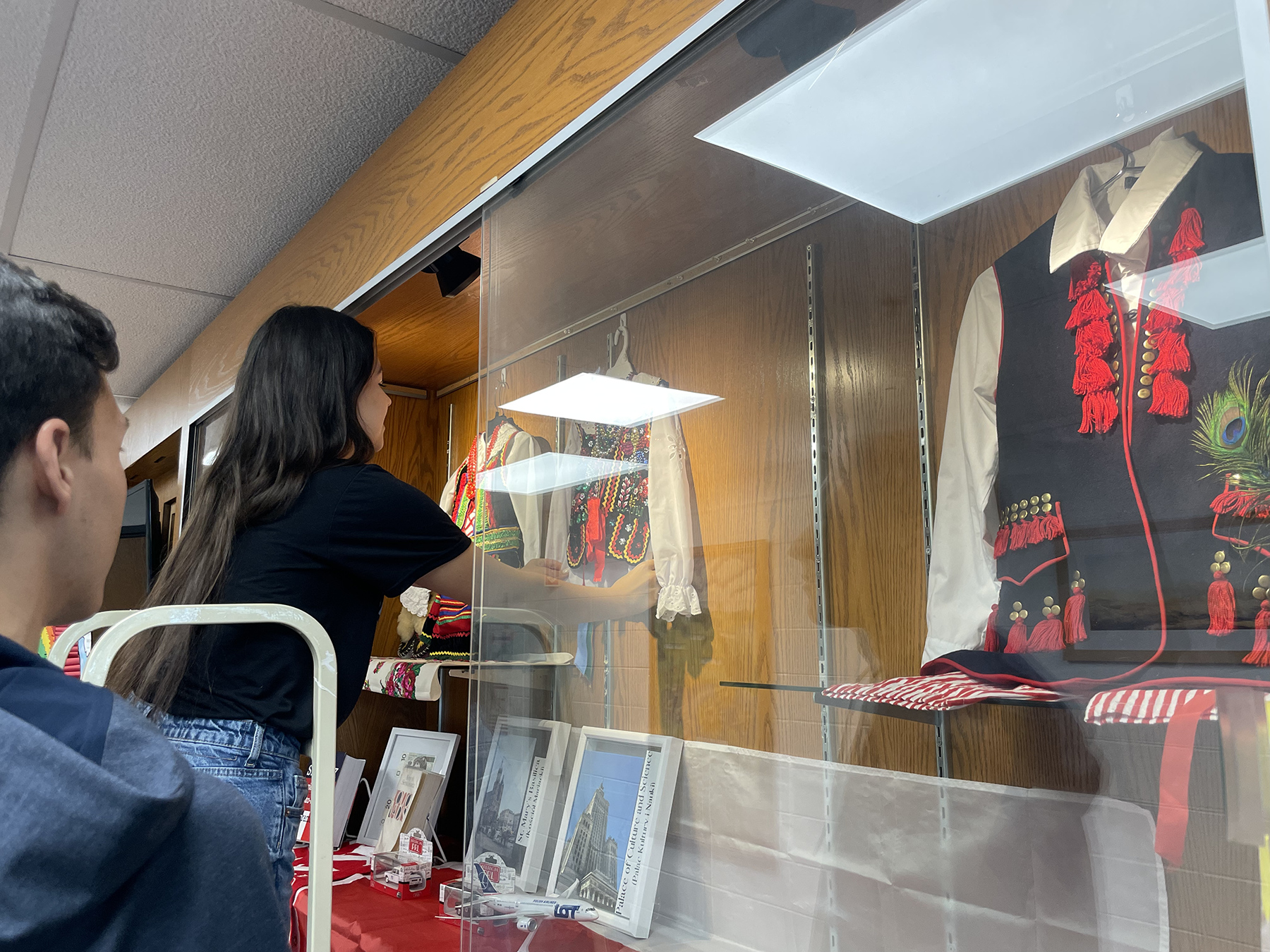 The week of May 15-19 is Prospect's first Polish Week. The  Eastern European Club organized it to bring more awareness to Polish culture and the Polish community at Prospect. 
"Polish is the second most spoken language for Prospect students after English, so we have a pretty huge Polish-speaking population and a lot of connections to Poland," club organizer Kacper Zyra said. "So we want to make sure we celebrate that culture," 
The club has a whole host of events planned. On Monday, Polish music played  during passing periods. 
Tuesday morning, the Eastern European club will hand out Polish stickers while live accordion music is playing.
"During the cultural fair, we had live accordion music," Senior club member Matt Czyzewski said. "That was a really big hit, so we're going to incorporate that on Tuesday."
Wednesday will be the sweetest day of the week, as $1 Prince Polo bars will be sold during lunch hours. Prince Polo Bars are one of the most popular chocolate bars in Poland. It's similar to a Kit-Kat. 
On Thursday, students are encouraged to wear red and white, colors that symbolize Polish pride and unity.
"I think it's great for Polish kids to get to see their culture represented. I think Polish culture should be something that's celebrated because it impacts so many, and I'm just glad we're here to make sure that happens," Zyra said.
Friday will finish the week with more music, when  Polish music will play during passing periods, just like Monday.
Throughout the week, there will also be a display case in the KLC, showing different aspects of Polish culture, including Polish clothes, art and architecture.
"We have the week planned out pretty well," Zyra said. "I think everyone [of the organizers] is just excited to be part of something that's new to Prospect."