In appreciation of Mount Prospect's first responders, the Mount Prospect senior living facility hosted a paramedics, police, and firemen barbecue on Friday, August 18th. The event was meant to honor the first responders for all their hard work and celebrate them in a more lighthearted setting, as they often get called to the senior living facility for medical emergencies. 
There was plenty to see and do at the barbecue, such as live entertainment like singers and plenty of food, such as hamburgers, hot dogs, brats, ribs, and salads.
Mount Prospect Fire Chief John Dolan attended the event and recalls how he felt to see the residents and first responders come together.
"We don't expect 'thank-you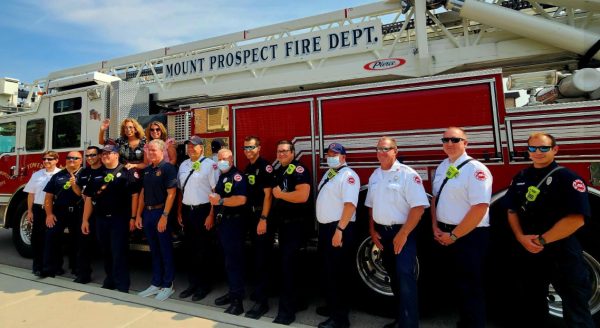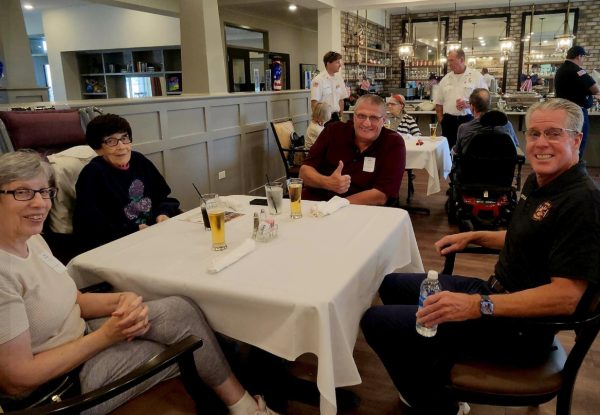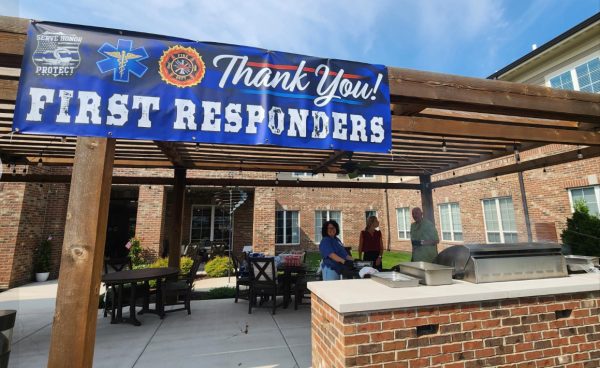 s' from the public," Dolan said. "But it's always really nice to get a thank-you. The guys work day in and day out, and it's just really nice to get some recognition." 
Dolan believes it is important to form relationships with the people that live in the facility as they are all a part of the same bigger community. 
"We consider them our neighbors," Dolan said. "Not 'patients' or 'customers,' so it's nice to be able to sit with them and celebrate." 
While the barbecue has only been a tradition for two years, Vibrant Life director May Granada, who was one of the organizers of the event, hopes the tradition continues for many years. 
"While we have only been open for two years, we want to continue doing this because they have done so much for the community," Granada said. " We want to continue a relationship with them and thank them for their service."
The event touched many people, including caregiver Mary Tolliver who was at the event and witnessed the connections being built between the first responders and the residents.
"The residents were so appreciative of everyone in here," Tolliver said. "They were so excited to talk to everyone (the first responders) at the table and ask them what they used to do. It was so beautiful and it touched my heart. Everyone was like family."