KLC celebrates Banned Book Week
By Andi Hayes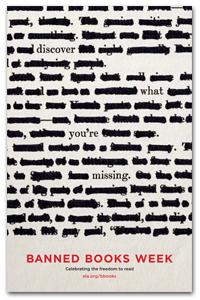 Associate Editor-In-Chief
This past week, the Knights' Learning Center, along with countless other libraries throughout the U.S., celebrated Banned Books Week, an event sponsored by the American Library Association (ALA).
"It was started to… make people aware of the challenges that come with books," head librarian Christie Sylvester said.
This week began in the late '80s to help encourage reading and the freedom to read whatever one wants, despite problems a book may face.
While many of the books that are on the ALA's list are not actually banned, many are challengedZ as a result of what is thought of as inappropriate material for school. Last year, over 450 challenges throughout the country occurred for some of these books.
Sylvester says many of the challenges on these books are from required reading or summer reading lists. The challenges stem from parental concerns of the appropriateness their children are reading in school.
A few examples of books that are challenged the most are children's book "Captain Underpants" by Dav Pilkey for "offensive language" and being "unsuited for age group", "Thirteen Reasons Why" by Jay Asher for "drugs/alcohol/smoking, sexually explicit, suicide, unfit for age group" and "The Glass Castle" by Jeannette Walls, a book on Prospect's own summer reading list, for "offensive language" and being "sexually explicit."
Sylvester has put some of the most popular books on the Banned Books list on display in the KLC, wrapping the books with caution tape and informative cards on each book to help students learn why each book has been challenged.
"I respect all values… but I think we should also respect the right that people should be able to read whatever they want to," Sylvester said.