Northwest Peace Project provides cautionary information
By Eva Schacht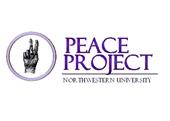 News Editor
During all lunch hours on Oct. 1 and 2, the Northwest Peace Project (NPP) group came to Prospect to spread awareness of what actually happens in the military. The group comes to Prospect and the other District 214 schools on a regular weekly basis.
NPP, a non-profit, all volunteer group, has been coming to Prospect and other D214 schools since the U.S. invaded Iraq, because the organization felt that another point of view needed to be presented to high school students. Since recruiters were able to come to schools and promote students into joining the military straight out of high school, the district thought it would be "fair play" to let a peace group come in and state their side, persuading students to look at different options, rather than going into the service.
"We talk about alternatives for students, like college or other industries, and trying to raise awareness of different issues," Libby Frank, a volunteer of the organization, said.
Frank has no issue telling her children or others' that if they are hesitant to join the military straight out of high school, they should take a year off.
In September, when the U.S. was on the brink of invading Syria, the NPP distributed surveys to students asking their opinion on the situation.
The NPP has a monthly booklet, The Zing, distributed to students, involving students' thoughts about current situations going on in the world. Their latest booklet included a wide range of outlooks upon the Syrian conflict, from "the U.S. has to intervene" to "the U.S. should stay out because it isn't our personal business."
Every few weeks, the committee tries to hold a community forum where they try and get other peoples' voices from the community. At their last forum, the participants talked about the uses of drones, and whether or not the U.S. should use them against countries during battle.
According to a statement made by The American Public Health Association, the developmental stage that the adolescent brain is in cripples graduating seniors' capability to make long term decision.
"Once you're in [the military], you can't get out," Frank said. "You could get killed, and [thats] a very real possibility. From my own personal experience, watching the development of my kids, those few years after high school are really when kids fully mature."
Frank isn't letting young people make that decision on their own. For that reason, Frank is against letting recruiters coming into the building to boast about the military.
"The military just isn't the same as college," Frank said.
Students have to set up an appointment to meet with a college spokesperson, but recruiters are allowed to set up a stand in the commons and freely talk to students. Frank thinks this makes no sense.
"Your future is wide open and you really can do whatever you want. Be cautious with what decisions you make," Frank said.