Relay for Life committee begins planning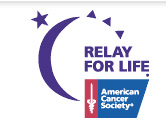 By Shannon Smith
Features Editor
The first Relay for Life Committee meeting was held on Nov. 13. The Committee is made up of both students and parents who plan for Relay for Life, make the schedule and how they will decorate.
This year the student turnout was very small; most students that had been involved with the Committee graduated last year. According to Service Club leader David Jacobson, he could only recall one student at the meeting, which was senior Shannon Koch.
The Committee is currently looking to recruit students who like planning activities that other students would be interested in. The next meeting will be on Dec. 7.
"[Students] can come whenever they want," Jacobson said. "I think the earlier the better because if you wait too long, then everything is pretty much planned out already."
According to Jacobson, the Committee has already made a few major changes to how Relay for Life will be run this year, as opposed to previous years.
For instance, instead of holding it on a Saturday night, Relay for Life will be moved to Friday night in hopes for a greater turnout. Also, this year, the Mt. Prospect Relay for Life and the Wheeling Relay for Life will be combined.
Overall, they are just beginning the process of planning for Relay for Life, and still have a lot left to do.