Live video feed of PHS football vs. Fremd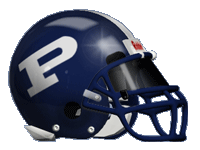 This link will send you to a live video coverage of the football game against Fremd Friday, Sept. 5 through High School Cube.
The feed will be announced by Ryan Molini and Joe Catalano with sideline updates with Peter Fusilero. Aungelina Dahm will be producing with Kelly Schoessling, Molly Mueller and Alyssa Duetsch on the cameras.