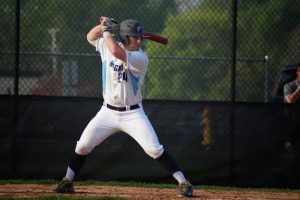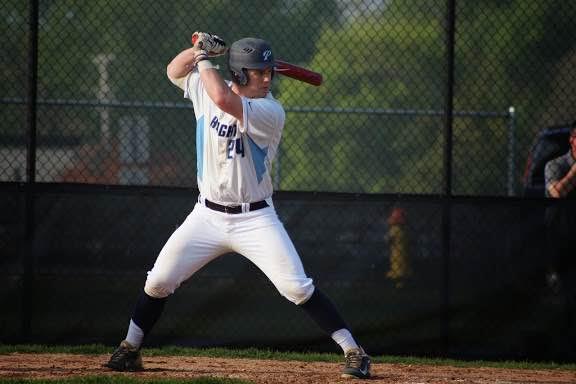 By Jack Ankony (@Jank__11)
The varsity baseball team took on the Warren Blue Devils Monday, June 1. After the Knights defeated Highland Park in the semifinal, they met Warren in the regional final. The Knights lost 7-2 in a hard fought battle, ending their season.
Pitchers junior Pasquale Atteo, senior Willie Sampson and senior Danny Devereaux threw for the Knights, keeping it close until a triple by the Blue Devils in the top of the sixth scored two runs and put Warren up 6-2. Knights' head coach Ross Giusti was happy with the way they pitched, but attributed much of the loss to errors in the field and lack of execution offensively.
The Knights squandered a big scoring chance in the bottom of the fourth inning when they came out of the inning scoring only one run when senior Luke Karz scored on a wild pitch. In this inning, the Knights had bases loaded with one out.
Giusti explained that running into too many outs and not getting the big hit when needed also contributed to the loss. However, he was proud of the way they kept battling throughout the game.
The Knights were able to bounce back from tough innings in the field by having strong at bats the following half inning.
"The guys were really resilient today at bat, they never gave up," Giusti said. "At times they just tried to do too much, which resulted in a lack of execution."
According to senior Pat Donahue, not being able to capitalize in important situations was the difference maker in this game because it was a chance when they could have put runs on the board but didn't.
On of the things Donahue will remember most about this team is the chemistry that was built up as the season went on. He will play baseball for Valparaiso University next season, and he explains that he will take all of the great things he learned at Prospect and use them to build off of in college.
Looking back on the season, Giusti takes pride in the fact that they tied the school record for most wins in a season.
"This was one of the best group of guys I have ever coached. I will really miss them," Giusti said.