Melas hills set no challenge for Knights' Wilson, Cozine
By Ryan Molini (@molins_3)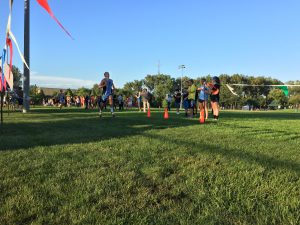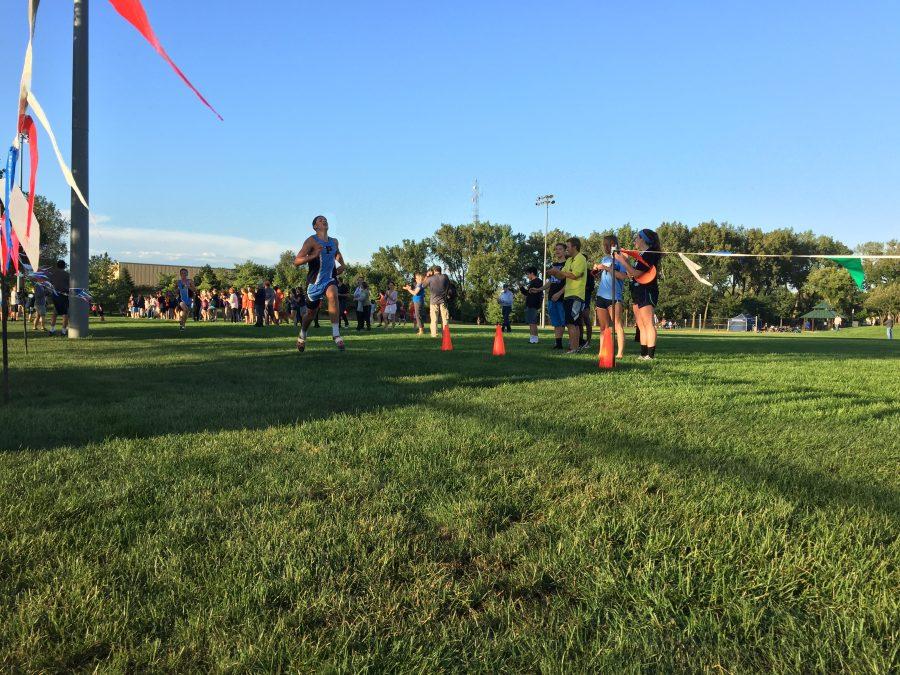 Two course records were set this Thursday evening, Sept. 10 at Melas park. Senior Matt Cozine (16:04) and Junior Brooke Wilson (18:47) both set the Melas-Prospect home course records.
"All the old records are gone," Cozine said. "We are running for the record board right now and that's in the back of your mind the whole race."
The meet was the Knights' first dual-meet in the Mid-Suburban East against crosstown Hersey. The first four runners crossing the finish line in the varsity boys' 3-mile race ended up all being Knights as the team advanced to 1-0 in the MSL east.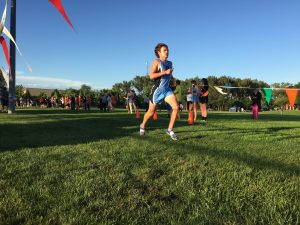 Cozine led the pack as junior Sean Sanaghan (16:06) finished second, senior Karson LeComte (16:12) third, and junior James Riordan (16:18) fourth.
"It's good to start out against Hersey, a big rival," Varsity head coach Mike Stokes said. "It's kind of nice to have two victories [today]—the frosh/soph was [a] very close [win]."
The course also included four sets of hills in the path, an abnormally large number of hills for a course.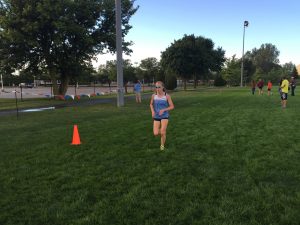 "[The hills] are tough," Stokes said. "Especially for the varsity has to face both [hills] twice … but it's our home course."
Wilson saw the hills as a challenge now but a familiar obstacle as the Knights have been running this course all summer.
"It was definitely a learning experience because most of the courses we race on don't have any hills [and] are pretty flat," Wilson said. "I think it'll help us in the long run even though it's a challenge now."
With the first MSL east victory under the belt of the 'Knighthood of Runners,' Cozine feels confident as they head further into conference matchups entering the heart of their season.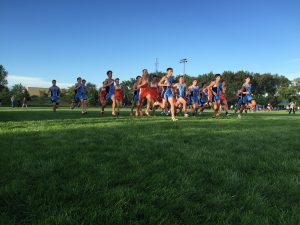 "It definitely shows we are competitors for the [MSL] conference title this year," Cozine said.