Football gears up for MSL East matchup vs Hersey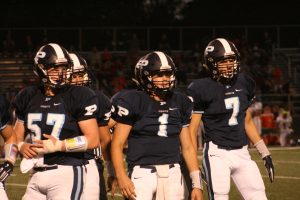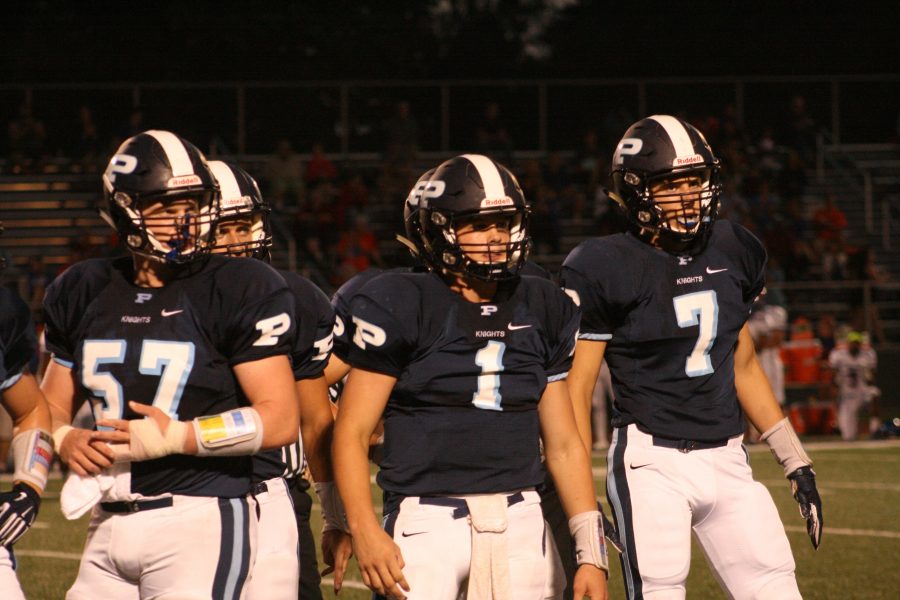 By Jack Ankony (@Jank__11)
Prospect's football team will travel to Hersey on Friday night to take on the Huskies. After losing a close game to Hersey last year, the Knights are seeking revenge. With identical records, Prospect is looking to improve their record against the team who many consider to be rivals.
The Knights currently sit at 1-3 with losses to Jacobs, Fremd, and Palatine and the win coming from the Hoffman Estates games.
According to head coach Mike Sebestyen, the only rival is the next team on their schedule each week, no matter who they are playing. This week at practice the Knights have been focusing on details as well as working on schemes specific to Hersey.
Anchoring the offensive line at center, senior Luke Wrede explains that keeping a solid running game throughout the whole game will be important in order to beat Hersey. Through their first four games, the Knights have averaged around 300 yards per game on the ground.
"The run game just eats clock, and in a way, demoralizes the other team," Wrede said.
Executing on defense and everyone doing their job on every play are what Wrede explains as the keys to the game. Led by good leadership, Sebestyen thinks that ending each half strong is something that Prospect needs to do in order to win.
"We need to learn from the good and the bad," Sebestyen said via email. "And try to continue to grow as a team."
The football team has had great support so far this season from The Underground. Sebestyen explains that it has been good to have the backing of the student body. Though Wrede doesn't focus on The U during the game, he thinks they add a lot of good energy to the stadium.
To some teams, playing on the road might be a more daunting task, but not to the Knights. Wrede said he treats every game the same, no matter home or away.
"It's not as cool of an experience as playing at home," Wrede said. "But it's still Friday night football, a.k.a. the best thing ever."
At the end of the day, Sebestyen said that all that matters is that they are 1-0 after Friday night.