Watch boys', girls' basketball vs Hersey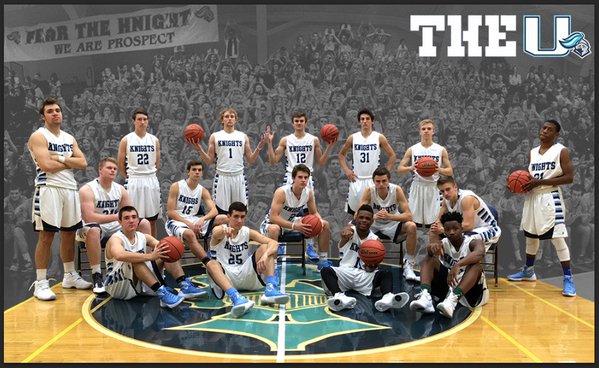 Live broadcast of the Hersey at Prospect varsity basketball game on Friday, December 4, 2015. The boys' game will begin at 6 p.m. and the girls' at 8 p.m.
The boys' feed will be announced by Paul Evers and Wyatt Dojutrek with sideline updates from Uzezi Okwata. The girls' game will be announced by Ben Dojutrek and Devin Prasad. Molly Mueller will be producing with Claire Strother on the cameras.


Basketball faces division rival, increased attention in first home game
By Ben Dojutrek (@bdojutrek)
Tonight, Jean Walker field will be home to the first boys' home basketball game of the new season. While that would be exciting enough for the student body, tonight's game is a showcase of the classic rivalry between Prospect and Hersey.  A game that has gotten enough attention to be broadcasted on local television by CSN.
However the Knights (1-2) are not worried about the added stakes to this match up.  According to head coach John Camardella, it's just another game.
"Basketball has the longest season of any sport," Camardella said. "It's a grind but you have to treat every game the same."
And after losing the last two games against Saint Viator and Highland Park, the team is looking for a win against a Hersey team that is 2-1.  Camardella has seen the scout reports from Hersey and is not afraid of what he sees.  Believing that if the Knights can play tough defense and implement the offense they can be successful.  Junior Grant Whitebloom agrees, believing that the only way to beat them is to just play their game.
Yet a thing to notice with Prospect is their inexperience.  This is a team with a lot of youth on it, and may struggle gelling early on in the game.  But, as Whitebloom explained, their inexperience will ultimately help them learn more, not less.
"We're inexperienced but, the seniors have been helpful in allowing us to learn and understand what we need to do," said Whitebloom.
Camardella has faith in his team believing that the juniors and seniors will combine together and achieve success together to win against Hersey, and after all it's a personal game. "I went to Hersey," Camardella said.
After the boys game, the girls' team will also face off against Hersey hoping to win against their division rival.