By Jack Ankony
What are you doing New Year's Eve? This punch line of the popular ESPN commercial has been playing nearly every commercial break since early November. A lot of hype has led up to the second ever college football playoff, and rightfully so. Last year we saw Ohio State take down the high-flying Oregon Ducks 42-20, and this year another great matchup is destined to happen.
#1 Clemson, #2 Alabama, #3 Michigan State, and #4 Oklahoma all have proved enough to the College Football Playoff committee to let them into college football's version of the Final Four. It will be interesting to see which team comes out on top, but getting there will be anything but a cake walk.
In the first matchup in the New Year's Eve double header, #1 Clemson battles #4 Oklahoma in the Orange Bowl at 3 p.m. CST.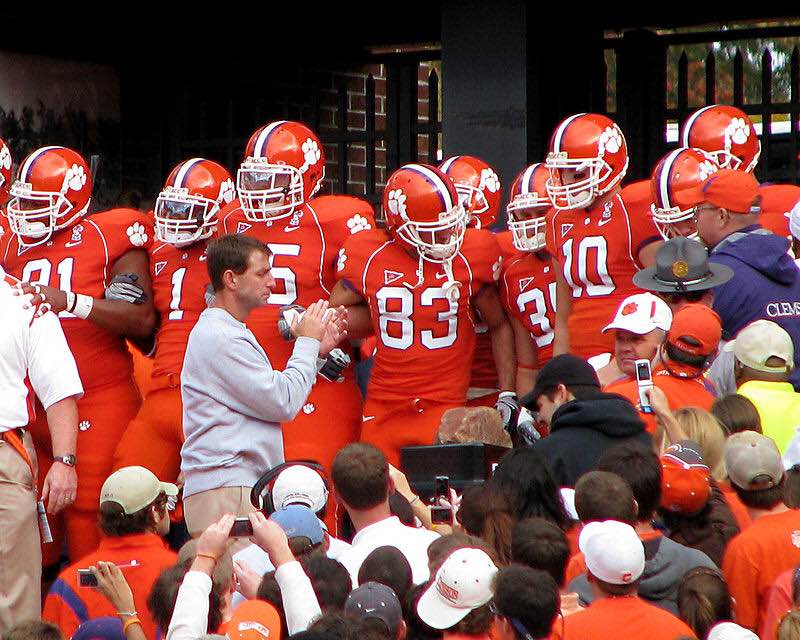 Let's start off by analyzing Clemson, the only unbeaten team in the country. The ACC Champs boast an impressive résumé, led by QB Deshaun Watson who placed third in Heisman voting. Wins over #8 Notre Dame, #9 Florida State, and #10 North Carolina are three of the best wins any team in the country has. Not to discount these wins, but keep in mind they all occurred at home, except the UNC game at a neutral site. The Tigers are clearly not as comfortable outside of Death Valley, with road wins including a 37-32 over nine loss South Carolina, and squeaking by five loss Louisville 20-17. However, as they say, great teams find ways to win. Clemson is a great team.

Clemson will face arguably their toughest opponent, Oklahoma, in this game. After an early season loss to Texas, Oklahoma did the unthinkable and came out of the Big 12's gauntlet of games in November unscathed, with wins vs #11 TCU, #16 Oklahoma State, and #17 Baylor en route to winning the Big 12. These four wins propelled them into the playoffs, but the one terrible loss almost held them back. On Oct. 10 the Sooners lost the Red River Rivalry to a Texas team with seven losses. One could have a very valid argument that if Oklahoma had lost one of the previously stated games that they could have been bumped from the playoffs in favor of Iowa, Pac 12 champion Stanford, or Ohio State. If's and but's aside, Oklahoma will be a tough opponent to take down, headed by relentless Heisman finalist QB Baker Mayfield.
In the first game of the night, I'll take Clemson 31-21. In the end, Deshaun Watson and Clemson's electric offense will be too much for the Sooners to handle. A late game drive will seal the deal for the Tigers.
The nightcap is scheduled for 7 p.m. CT, and looks to be another thriller. The Cotton Bowl will host #2 Alabama and #3 Michigan State. The SEC and Big Ten conference champs will make the case that their conference is the best, after a season long of debating the superior conference.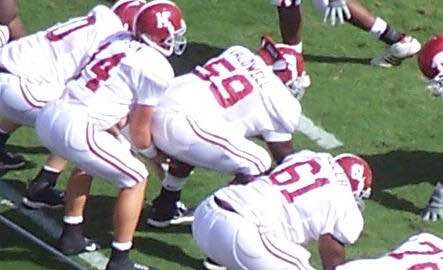 When you look at Alabama's résumé it's full of quality programs that you think would make for an incredible season going 12-1. Don't be tricked into thinking the SEC is dominant like in years past, because this year isn't the same. As much as they advertise the SEC's greatness, these wins can be deceiving. Wins over Wisconsin, #12 Ole Miss, Texas A&M, #23 Tennessee, LSU, Mississippi State, and #19 Florida are all decently impressive. These teams are all quality programs that had uncommonly poor years for their standards. Each of these teams have three or four losses, and are on the down slope. Florida lost their quarterback and looked lost on offense, LSU started great then lost three in a row, and Tennessee has four losses including one at home to Arkansas. In the end, these wins all turn out to be decent, but none eye-opening. One thing Alabama has going for them is Derrick Henry running behind one of the nation's top offensive lines. Henry, who won the Heisman Award, has looked unstoppable lately, as has Alabama's defense. Let's just see how Alabama matches up with their first real contender, not pretender.
Looking at the Cr
imson Tide's opponent, Michigan State, they escaped many close games and
suffered a heartbreaker in their only loss to Nebraska on a questionable penalty against their cornerback. Solid wins for the Spartans include #15 Oregon, #14 Michigan, #7 Ohio State, and #5 Iowa in the Big Ten title game. Leadership from senior Quarterback Connor Cook muscled them past each of these four opponents by four points or less. The Spartans escaped #14 Michigan on one of the most memorable moments of the season when Michigan State blocked a punt and returned it for a touchdown to win the game. A stingy defense led by senior Shilique Calhoun shut down Iowa at the goal line to win the Big Ten title game. Though these wins were close, head coach Mark Dantonio rallied the Spartans enough to pull it out in the end.
In this marquee matchup of Big Ten vs. SEC, I'll take Michigan State in a 20-17 bruiser. "BYOG" (bring your own guts), as Clemson head coach said after their win over Notre Dame, will definitely be required in this game. The dynamic connection of QB Connor Cook to WR Aaron Burbridge, which has produced 1219 yards and 7 touchdowns, has worked for Sparty all year and won't fail them in their most important game of the season. Derrick Henry will get his 30 carries and 100 plus yards, that's inevitable, but Alabama will eventually have to throw the ball and I'm not sure quarterback Jake Coker has the clutch characteristics to win the game for them. Kicker Michael Geiger will hit another late game field goal to crush Alabama's hopes, like he did to Ohio State in Columbus.
This leads us to a much anticipated championship game on Jan. 11 at 7:30 p.m. CT in Glendale, AZ at the University of Phoenix Stadium. In a back and forth game, Deshaun Watson will end up taking over the game by picking Michigan State's defense apart, pushing the Tigers ahead 38-31. Connor Cook and running back LJ Scott will give Clemson their best shot, but it will not be enough in the end. Clemson's defense has what it takes to stymie a late game drive from Sparty, like they did to #8 Notre Dame, forcing a crucial turnover or 4th down stop to win the championship.
In the end, one could make a case for any scenario to unfold with these four great teams, but what I have seen throughout the season from Clemson has proved enough to me that they are the best team in the country. With three great games ahead of us, remember, missing out is not an option, so plan accordingly.