Athletes choose college destinations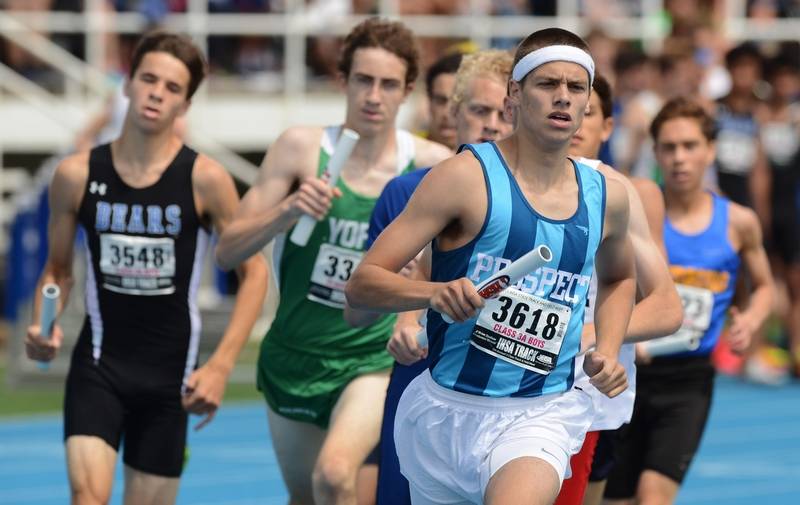 By Mike Stanford, copy editor
Senior Matt Schultz is not ready to leave the gridiron just yet. As a result, Schultz will be playing football at the University of San Diego next fall.
Joining Schultz from Prospect in the collegiate sports world will be seniors Matt Drew, who will play football at the University of Delaware, Maya Mason, who is running track at the University of Arizona, Alec Busiel, who will be playing basketball at Central College, Jake Aumuller, who will be playing baseball at Calvin College, and Teddy Eckhardt and Matt Cozine, who will be running cross country and track at Augustana College and Drake University, respectively.
For Schultz, the desire to play football in college started his junior year. He had only started playing Prospect football during his sophomore year, and he wanted more than just three years for his football career.
Schultz began his college search by sending his film to about 50 colleges, ranging from smaller Division III schools like North Central College to Division I-AA schools like Brown University, before deciding to become a member of the San Diego Toreros, who play in Division I-AA.
Cozine found his way to Drake in a slightly different fashion. By the end of his junior year, Cozine already had Drake on his short list because the school has a strong actuarial science program, his major of choice.


While doing summer cross country training with Prospect, he decided to investigate Drake's long distance running program.
"Anyone can go out and run on the streets for fun, but … I want to stay competitive," Cozine said.
Cozine found a questionnaire on Drake's website, and a coach reached out to him shortly thereafter. Cozine took an official visit to campus in December and was sold.
The college experience will start early for both Schultz and Cozine. Schultz will be reporting for duty in San Diego in early July, and Cozine will be running at a higher intensity than he ever has starting in June.
In addition to a difficult training regimen, Cozine will be taking the same college nerves with him to Iowa next year.
"It'll be like starting over almost," Cozine said. "I'm not going to know anyone there and being a freshman is going to be a whole new feeling again."