March Madness challenge 2016

Face off against the Prospector's sports editors and varsity basketball coach John Camardella in this year's NCAA March Madness Bracket Challenge. Open to all Prospect students and teachers with the overall winner receiving a $20 Chipotle gift card. Those who best Camardella's bracket will be eligible for an additional prize.
Join the competition here by using the following information.
Username: ProspectorNow 2016
Password: knights
To hear what sports editors Devin Prasad, Ryan Molini, Jack Ankony and Ben Dojutrek think about the first round games, read below.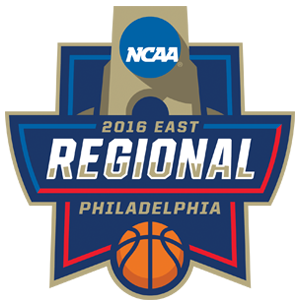 EAST ROUND 1
By Jack Ankony
In what I think is the toughest region of the bracket, I believe upsets will be scarce. After saying this I will probably be wrong, but seeds 1-5 are loaded with talent. Stony Brook and Stephen F. Austin could surprise people, so be aware of them.
1 North Carolina (28-6)  vs. 16 Florida Gulf Coast (20-13) 
Regardless of the play in game, UNC will roll here. Too much depth, rebounding, and scoring threats for FGCU or Fairleigh Dickinson to handle.
8 USC (21-12) vs. 9 Providence (23-10)
The 8-9 game is always tough, but I'll go with Providence. Though the Friars have struggled the second half of the year, Kris Dunn is the best player on the court in almost any game he plays in. USC's 5-8 record vs the RPI top 50 and 3-7 record on the road won't cut it.
5 Indiana (25-7) vs. 12 Chattanooga (29-5)
I'll admit it, I am a biased Indiana fan. Yogi Ferrell is the best point guard in the country and Chattanooga's zone will be vulnerable to the Hoosiers outside sharpshooters. Indiana won't blow this experienced team out, but the guard play of the Big Ten champs will prevail in the end.
4 Kentucky (26-8) vs. 13 Stony Brook (26-6)
Be wary of Jameel Warney who just dropped 43 in the American East championship. Kentucky is possibly on upset alert, but the backcourt of Tyler Ulis and Jamal Murray is too lethal for the Seawolves to stop. Wildcats pull away in the second half.
6 Notre Dame (21-11)  vs. 11 Michigan (22-12) / Tulsa (20-11)
In the play in game I'll take Michigan over the surprise team Tulsa simply because The Golden Hurricanes don't belong in the tourney. That brings us to Notre Dame vs. Michigan, a typical football rivalry. The Fighting Irish have an experienced guard in Demetrius Jackson, who doesn't turn the ball over. Irish win in a close one, no late game heroics from Michigan in this one.
3 West Virginia (26-8) vs. 14 Stephen F. Austin (27-5)
"Press Virginia" will have their hands full with the Lumberjacks, who were a surprise team a few years ago in the tourney. I think the defense of the Mountaineers will stymie SFA's offense, pushing West Virginia into the round of 32.
7 Wisconsin (20-12) vs. 10 Pittsburgh (21-11)
In one of the closer 7-10 matchups in the tournament, Wisconsin has been hot to end the season with the exception of their dud against Nebraska in the Big Ten tourney. Pittsburgh has been a scary team at times, but Greg Gard has the Badgers playing their best basketball of the season and junior Nigel Hayes will lead them to victory, hungry for a matchup vs. Xavier.
2 Xavier (27-5) vs. 15 Weber State (26-8)
Unless Damian Lillard comes back to college for Weber State, Xavier will win handily. Trevon Blueitt has been clicking for Xavier recently averaging 15.5pts and 6.2rebs per game.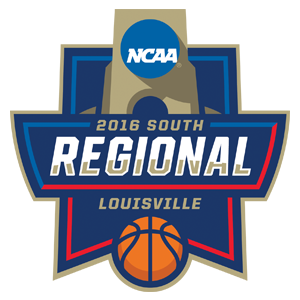 SOUTH ROUND 1
By Devin Prasad
The south region for me is one of the most appealing. Most people would say that Kansas has an easy road to the final four, but I feel the region is really up for grabs and a few teams here could be ready for a postseason run.
1 Kansas (30-4) vs. 16 Austin Peay (18-17)
How much analysis can I really give here? This honestly could be one of the few blowouts of the whole tournament. In what I expect to be a warm up game for Perry Ellis and the Jayhawks, Kansas wins by 30.
8 Colorado (22-11) vs. 9 UConn (24-10)
I've got UConn here for many reasons. First off, they have experience in this situation. Five guys on their current team were a part of the 2014 championship team, and many of those guys have grown into major roles as a part of this year's squad. This team has scorers in Shonn Miller, Rodney Purvis, and Daniel Hamilton all of which average over 12 ppg. The Huskies also have fight as witnessed in their run to get to the tourney. It took a 4 overtime win over Cincinnati to get to this point and this team did not let up one bit in that one.
5 Maryland (25-8) vs. 12 South Dakota State (26-7)
Don't let the records here deceive you. Maryland takes this one easily. The size and scoring ability of the Terrapins will be too much for South Dakota to handle. The five major contributors on Maryland all average over 10 points and 3 rebounds a game. Take away Maryland's 3-5 record to end the season and you are looking at a premier team capable of making a run.
4 Cal (23-10) vs. 13 Hawaii (27-5)
I'll admit I know little to nothing about this matchup, so why not take an upset here? Hawaii played only one top 10 team all season in Oklahoma and only lost by three. The Rainbow Warrior's (what an incredible name let me just say) 6'11" forward, Stefan Jankovic is one of three Hawaii players averaging over 13 points a game.
6 Arizona (25-8) vs. 11 Wichita State (25-8)
While the Wildcats can score, averaging 81.2 ppg this is just not one of the Arizona teams we are used to. This team finished 3rd in the Pac 12 and went 0-3 against Oregon and Cal showing they are incapable of winning games beyond those that they are expected to. Wichita State State on the other hand has a top 20 player in the tournament in Fred VanVleet. In their play in game we saw that the Shockers can shoot lights out and lock down on defense in clutch time. I have Wichita State in this one.
3 Miami (25-7) vs. 14 Buffalo (20-14)
Last year I may have have taken Buffalo solely because of Prospect alum Bobby Frasco. This year with Frasco not on the team I can make a logical decision and take Miami in this one. The Hurricanes are strong defensively and their inside out combination of Angel Rodriguez and Tonye Jekiri will lead them to victory in this one.
7 Iowa (21-10) vs. 10 Temple (21-11)
Once again I am going with the upset here. There was a point in this season where Iowa dropped four straight games and lost 6 of 8. They are coming into the round of 64 off an embarrassing loss to Illinois which eliminated them from the Big 10 tournament. I just don't feel that this team has what it takes to go anywhere. This game will be a good one though.
2 Villanova (29-5) vs. 15 UNC Asheville (22-11)
Again I don't really feel like I need to go very in depth here. Villanova rolls here. Their ability on both sides of the ball will stifle UNC Asheville and send them home after one game.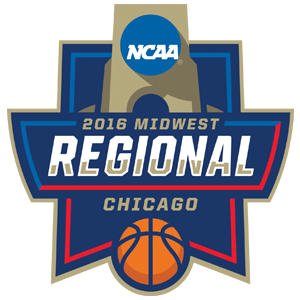 MIDWEST ROUND 1
By Ben Dojutrek
Ah the Midwest region, while some look at this as a smaller, less important region, I see this as one of the most exciting regions.  Expect big upsets and heart breaking losses in this section of the tournament.
1 Virginia (26-7) vs. 16 Hampton (21-10)
Fact: No 16 seed has ever beaten a 1 seed.  Expect Virginia to start fast and dominate strong as they make their way to the second round.
8 Texas Tech (19-12) vs. 9 Butler (21-10)
This one is tougher, both teams have different identities.  Texas Tech is purely consistent as seven players average 8-plus points a game.  The problem is Buttler is a high energy team.  This is a team that can hurt you with their guards, senior Kellen Dunham is averaging 16.1 ppg.  Ultimately, Butler is going to run right through Texas Tech making it look like a 1 vs 16 game.
5 Purdue (26-8) vs. 12 Little Rock (29-4)
While Little Rock's record makes them look more impressive, Purdue will win this one.   It's not that Little Rock has no skills, it's just that Purdue is so consistent.  According to Sports Illustrated,  Purdue is one of the eight teams that rank in the top 25 in offensive and defensive efficiency.  Consistency is key in the this tournament and Purdue just has that quality. 
4 Iowa State (21-11) vs. 13 Iona (22-10)
This one is me picking the chalk.  Iowa State may have started the postseason of rough by losing early in their conference tournament, yet they still are a four seed.  Even if Iona starts out hot, expect the experienced Iowa State to quickly put out the flames.
6 Seton Hall (25-8) vs. 11 Gonzaga (26-7)
Gonzaga wins this one, hands down.  Gonzaga suffered early on in the year, dealing with on the court injuries and a tougher conference than usual.  However, they still bounced back and earned an appearance in the tournament.  It also helps that they're my favorite team.
3 Utah (26-8) vs. 14 Fresno State (25-9)
Utah wins easily, I'm picking the chalk on this one
7 Dayton (25-7) vs. 10 Syracuse (19-13)
Dayton is a high energy team with a whole lot to prove this year.  After being eliminated in the sweet sixteen last year by one point, this team wants to win.  Plus Syracuse has struggled this year in starting off, so expect that prove true as Dayton moves to the second round.
2 Michigan State (29-5) vs. 15 Mid Tennessee (24-9)
Once again, a two almost always wins against a 15.  Expect Michigan State to win and become a conference favorite.


WEST ROUND 1
By Ryan Molini
Call me boring with only one upset in the first round in the West region, but this is the way I see it. Look for Buddy Hield coming strong from this side of the bracket and also note a heavy over-seeded Oregon Ducks team hard round-of-32 matchup against what I believe to probably be Saint Joe's.
1 Oregon (28-6) vs. 16 Holy Cross/Southern
The 16 seeds are 0-164 in NCAA history. Expect this to be nothing different. I hope Holy Cross wins the play-in game because they only have 14 wins and that's laughable. Oregon wins heavily. Oregon wins by large margin.
8 Saint Joe's (27-7) vs. 9 Cincinnati (22-10)
If Saint Joe's can contain their temper unlike they have been in the last couple games, their big men will dominate not only on the boards, but in transition too. Saint Joe's by a few baskets.
5 Baylor (22-11) vs. 12 Yale (22-6)
If this was chess, Yale wins 9 times out of 10. However, this is basketball and Baylor is too big for the Ivy Leaguers of Yale. I know 12-5 upsets are adored in March, but this is different. Disregard the 2-9 record VS top 25 opponents from Baylor because Yale is nowhere near top 25. Baylor big in this game.
4 Duke (23-10) vs. 13 UNC Wilmington (25-7)
I despise Duke. I despise Grayson Allen. However, UNC Wilmington is too inexperienced for Coach K's standards. Duke wins easily.
6 Texas (20-12) vs. 11 Northern Iowa (22-12)
Northern Iowa is known for upsets in March dating back to the famous 9 seed over 1 overall Kansas back in 2011. They're also 2-0 against top 25 teams. UNI upsets the Longhorns with free throws at the end of the game.
3 Texas A&M (26-8) vs. 14 Green Bay (23-12)
A 12-loss season in the Horizon league and not a game against a top 25 team, Green Bay is inexperienced against a solid A&M team who is 3-0 against top 25 teams. TAMU big in this game.
7 Oregon St. (19-12) vs. 10 VCU (24-10)
A big bubble appearance by VCU who lost to Saint Joe's in the A10 championship. What I saw was an average shooting team who is up against the beavers from a well represented Pac-12 this year. OSU sneaks by.
2 Oklahoma (25-7) vs 15 CSU Bakersfield (24-8)
OU was in a better conference and still has a better record, Buddy Hield will destroy CSU single-handedly. OU wins big.