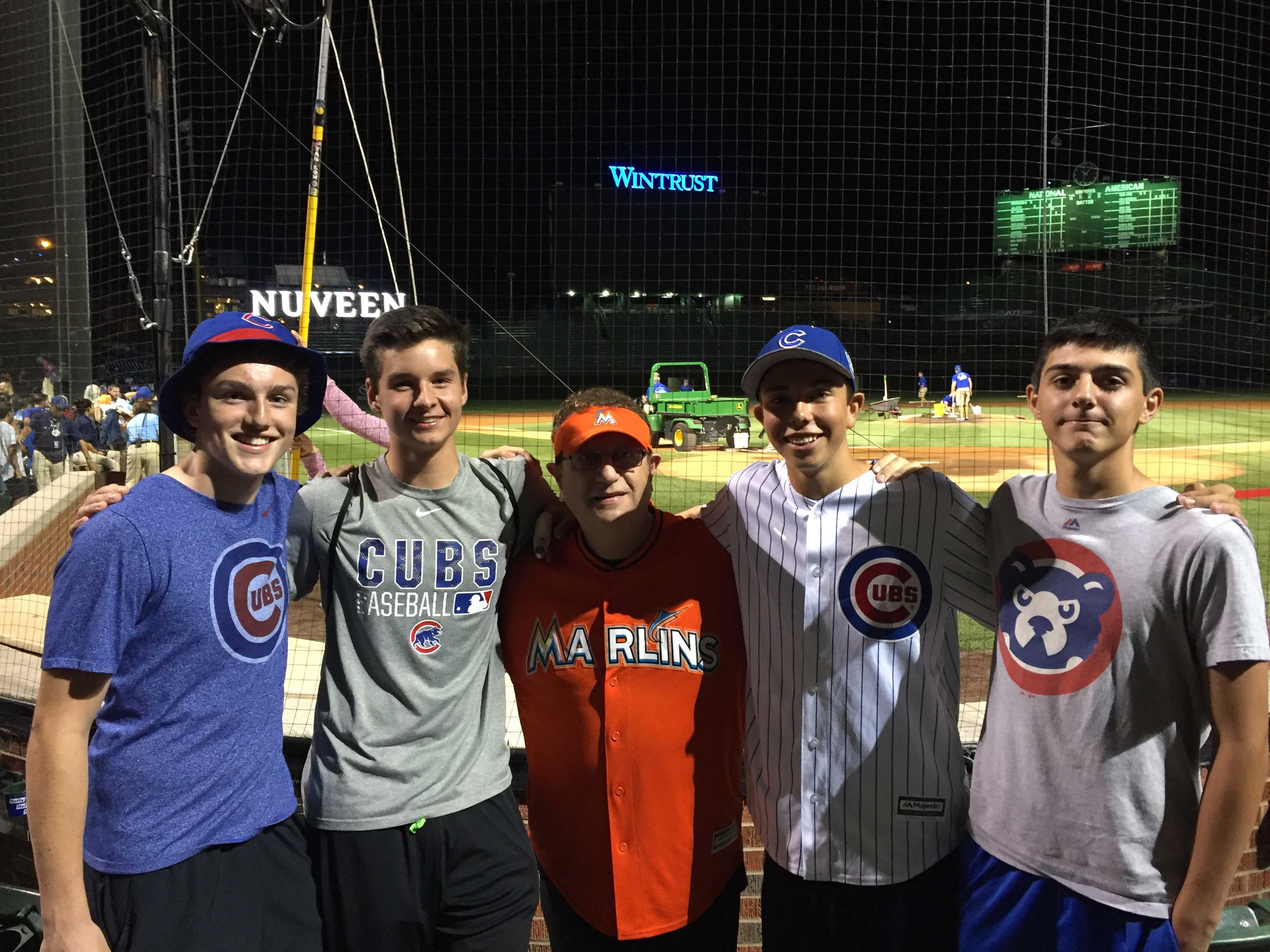 By Jack Ankony, executive sports editor
School on Wednesday, Nov. 2, consisted of me overthinking every situation: every move Maddon would make, every pitch Hendricks would paint on the corner. Never did I think of getting any school work done, and definitely not of every pitch Rajai Davis would rip off of Cubs pitchers, completing his 2-5 night that consisted of a game tying home run, a run scored, 3 RBI and a solid game in center field.
Going into the game, a group of my friends and I got together for the game like we had been doing all postseason. This one was different though; this was biggest game of the MLB season.
When Dexter Fowler gave the Cubs a 1-0 lead after one batter, my friends and I were feeling good, sending out happy tweets and starting to relax, but we knew the game was far from over. Throughout the course of the game, our mood cooled down a little as the Cubs cruised to a 5-1 lead after the top of the fifth inning to the tune of great pitching from Hendricks and a sentimental home run from David Ross in the last game of his career.
After a wild pitch scoring two runs to cut the lead to 5-3, one of the worst possible plays occurred on a 2-2 count with two outs in the bottom of the 8th inning. Our hearts dropped. Just seconds after talk of winning the game, Rajai Davis tied the game up with one swing of the bat and left Cub fans silent.
I didn't think they would pull it off. All of the momentum was on the Indians' side. I was prepared to be heartbroken. Maybe it was because they haven't won in so long, but something left me with a bad feeling. The Cubs proved me wrong. A gritty ninth inning from a near-dead Aroldis Chapman, then the 10th from Carl Edwards jr. and Mike Montgomery.
We never would have thought Montgomery to Montero would be the World Series pitcher-catcher combo to win the game, especially with how little Joe Maddon trusted everyone not named Aroldis Chapman.
After a soft tapper to Kris Bryant at third base, the historic call came, "This is going to be a tough play, Bryant, the Cubs win the World Series!"
These were the words announcer Joe Buck screamed as MVP-to be Kris Bryant threw the final out to Anthony Rizzo at first. The Cubs won their first World Series since 1908, and a group of die hard Cub fans erupted in celebration.
Sometimes in pressure-packed games like this, situations can't be handled alone. The Cubs winning the World Series has been something my friends and I have been dreaming about ever since we got our first memorable taste of playoff baseball in the 2007 season.
Game seven was the most exhilarating, nerve-wracking, swing of emotion and best overall baseball game I have ever been a part of.
And though it caused an immense amount of stress during the game, hearing the Cubs be named World Series champions, watching them douse each other in champagne and seeing the streets of Wrigleyville jump for joy, all was well. Let's do it again next year.