By Jack Ankony, executive sports editor
In the first game of the Saint Viator Thanksgiving basketball tournament, the Knights fell to the Conant Cougars 74-63 on Nov. 21. The two teams met in the Knights' final game of last season in the MSL championship which the Cougars won as well.
Round one in the battle of senior guards Frankie Mack (Prospect) and Jimmy Sotos (Conant) went to Sotos and the Cougars, but Mack lead all scorers with 22 points, giving the Knights confidence they can beat the Cougars in their next matchup on Jan. 10.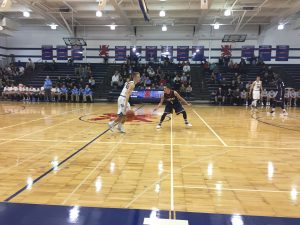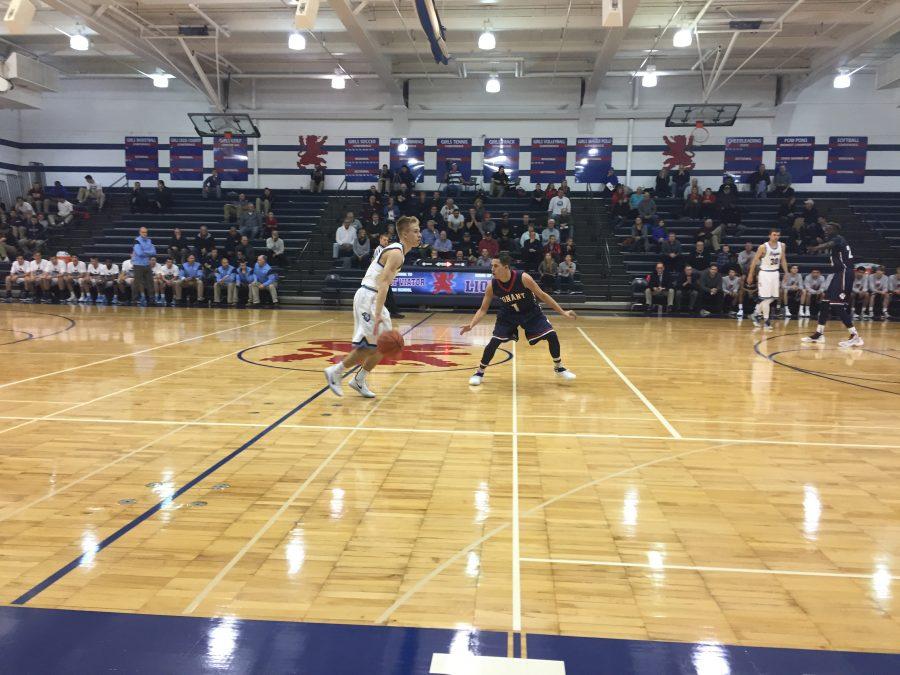 After the Cougars took a quick 19-9 lead in the first quarter, Prospect head coach John Camardella says that he was proud of the way they came back.
"We had plenty of opportunities," Camardella said. "We were down 19-9 and had a chance to take the lead, didn't, cut it to 20-19. We had our opportunities. We did."
Going into the game, it would be key for the Knights to limit Bucknell-commit Sotos, and in the second half, they did just that.
[Sotos] got off a couple points off our turnovers," Mack said. "We held him to two points in the second half, so on that assignment we did a pretty good job. We doubled him in the backcourt [and] prevented him from what he likes to do best."
The Cougars shot 71 percent from the field in the first half, but the Knights didn't give up, according to Mack.
"We just kept our composure," Mack said. "We didn't really rush anything. We worked a couple possessions on offense, and then on defense we just stepped it up. We got up the line; everyone was playing team defense and our defense led to offense."
Though he had 17 points in the first half, Sotos only scored two points in the second half, both coming off free throws.
"I thought the scout was right on Sotos," Camardella said. "We got the ball out of his hands. He only scored 2 in the second half so that was right, that was absolutely right. We feel like we [have] a good gameplan and we'll move from here."
While the Knights shut down Sotos in the second half, it was 6'9" Junior Ryan Davis who gave the Knights fits on the defensive side. He scored 19 points and had a key fadeaway jumper to go up 5 points at halftime.
"I was proud of how we battled back [and] got it down to 45-42, missed a three to tie it," Camardella said. "We were right there; we just didn't execute well enough down the stretch.
Looking ahead to the rest of the season, a rematch in the conference championship could be possible as Conant only graduated one starter, and the Knights' return at least six players with plenty of experience from last year.
"It's only our first game of the year so obviously — win or lose — there's gonna be a lot to improve on," Mack said. "We'll be a better sound of a defensive team, and they have a lot of weapons on offense, so I think we'll be alright going into that."
Camardella believes that small adjustments on both sides will be key for the rest of the season.
"We will take a look at some of the stuff we could have controlled and didn't [control]," Camardella said. "It's just a matter of how aggressive we want to be moving on, and I think just a couple of small things that will improve."