Mack makes 1,000 points, leads victory over Meadows
By Paul Evers, sports editor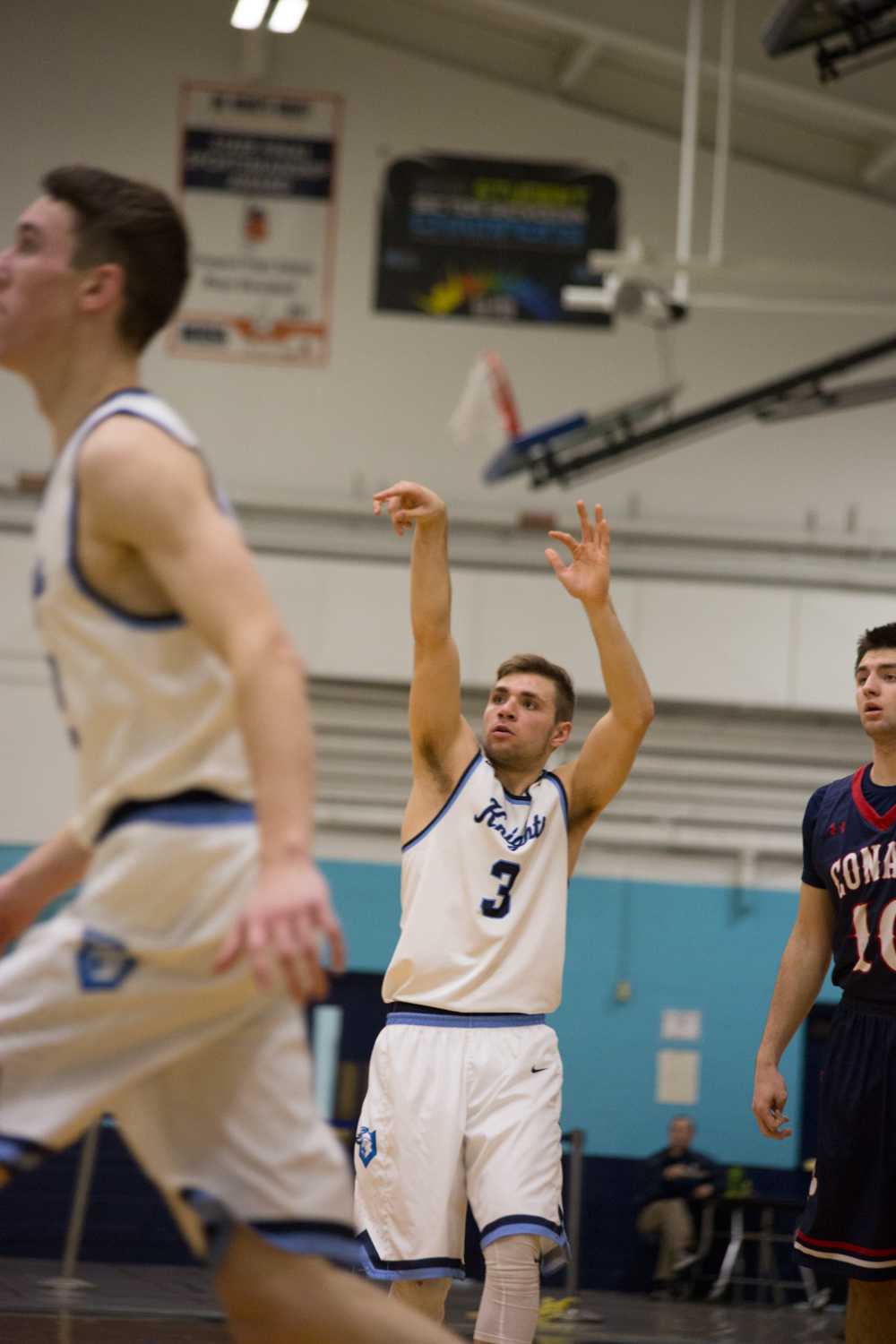 The Prospect Knights took on the Rolling Meadows Mustangs on Friday, Jan 27. The Knights pulled away with a 62-46 victory, improving to 6-1 in the East Division and retaining their position uptop of the division.
The main story however, was senior Frankie Mack. Mack scored 17 points, giving him 1,005 career points for the varsity squad.
Mack joins Mike LaTulip as the only players during Coach John Camardella's tenure as head coach to score over 1,000 career points. Mack said it felt amazing to make the 12th point from the free throw line, where he did most of his damage on the night going 10-12.
The Knights have not lost since December when they fell to Waukegan in the Wheeling Hardwood Classic. The team has won 13 of their last 14 games and are 6-0 in the month of January.
The Knights have one more matchup in January against Glenbrook North next Tuesday and then return to MSL East action next Friday at Wheeling.