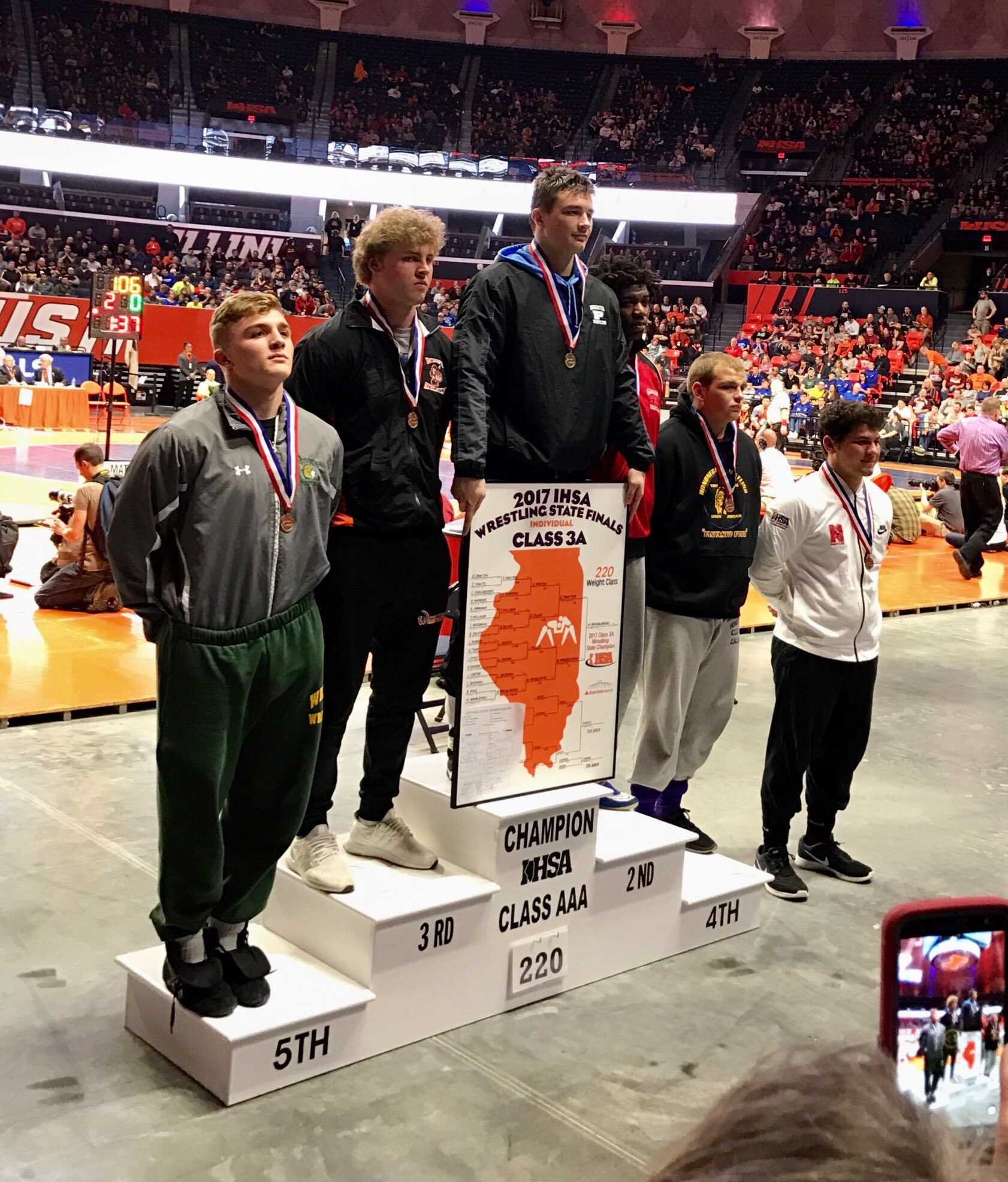 By Wyatt Dojutrek, online sports editor
Senior Matt Wroblewski joined an elite club, as he became the second wrestler in program history to win a state championship.
Wroblewski defeated Diata Drayton of Marist High School 8-4 in the first place match to take home the state trophy.
However, Wroblewski's favorite moment of the match came just five seconds before his right arm was raised.
Many of Wroblewski's teammates were cheering him on from the stands of the State Farm Center. However, when the final seconds ticked down, he believes that his teammates' reactions were the best part of the whole experience.
"That was just awesome," Wroblewski said. "The guys just went absolutely nuts. They were screaming and jumping and just enjoying the moment as much as I was."
Wroblewski believes all of the hard work he put in the summer while in Poland, as well as his adjustments in the preseason and during the regular season, got him to this point.
"Being a state champion feels pretty good," Wroblewski said. "I think that it shows [that] all the hard work I put in finally came to a success."
Wroblewski also credits head coach Tom Whalen for helping him along the way to help him become a state champion.
At the beginning of the season, Whalen and Wroblewski had a goal for Wroblewski to return to Champaign for the state meet by calling the goal a "mission."
"I could not thank Whalen enough," Wroblewski said. "When I won, I gave him a huge hug and I just told him 'mission accomplished'."
For more on Wroblewski's journey to the state championship, see the next print edition of the Prospector.