Dear EA Sports: Give Us NCAA Football 20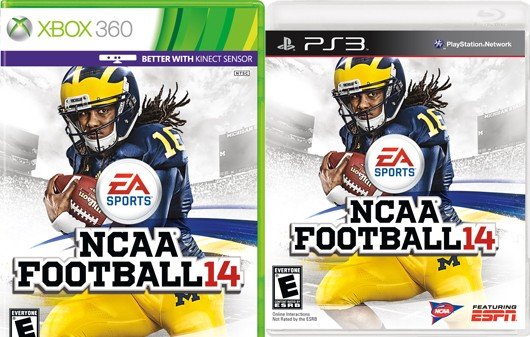 Rick Lytle, Online Editor-in-Chief
There are 151 days until the Cubs and White Sox play again, the NFL trade deadline passed and Mitch Trubisky is still our quarterback, the Blackhawks are 3-5-2 and we can hope for an average at best season from the Bulls. What do we need? NCAA Football '20.
The legendary (but currently discontinued) video game is centered around NCAA College Football. Starting with 'Bill Walsh College Football' in 1993 and ending with 'NCAA Football 14', the 21 releases were all part of one of the most successful series that EA Sports has developed. The final edition EA Sports created, NCAA Football 14, sold over one million copies.
On Oct. 29, 2019, the NCAA Board of Governors, under pressure from some state governments, unanimously agreed to begin the process of amending rules relating to players profiting from their likeness and image. This decision appears to be a step towards reversing the rules that led to the game being discontinued. Players not being allowed to profit from appearing in the game was part of a dispute that led to the series ceasing production. If the players can in fact profit, the door could be opened for a return to video games featuring collegiate sports and athletes.
Assuming the players are interested in making money, which would seem like a logical conclusion, then the ball would be in EA's court. At a conference earlier in October, EA CEO Andrew Wilson said EA "would jump for the opportunity" to return to making their video games featuring college sports. As for the NCAA? Many hurdles remain.
The NCAA Board of Governors certainly didn't want to support college athletes getting paid in certain circumstances, claiming it would be the end of amateurism in college sports. The California state government forced their hand when they passed California Senate Bill 206, more commonly known as the Fair Pay to Play Act, which was signed into law by California Gov. Gavin Newsom on Sept. 30. In short, the bill required that by 2023, NCAA athletes in California would be able to profit from their name, image, and likeness. With other states beginning to introduce similar legislation, the NCAA became worried about a competitive inequality between member schools. The announcement today is a result of these events.
While the depth and effect of the announcement today is not yet fully understood, we may have just moved a step closer to lifting the College Football Playoff National Championship trophy with Joe Burrow (or Coach O, your choice), throwing for 400 yards and rushing for another 200 with Justin Fields or, if you really want to ruin you friendship, running the option with Jalen Hurts and the rest of the Sooners backfield the entire game.