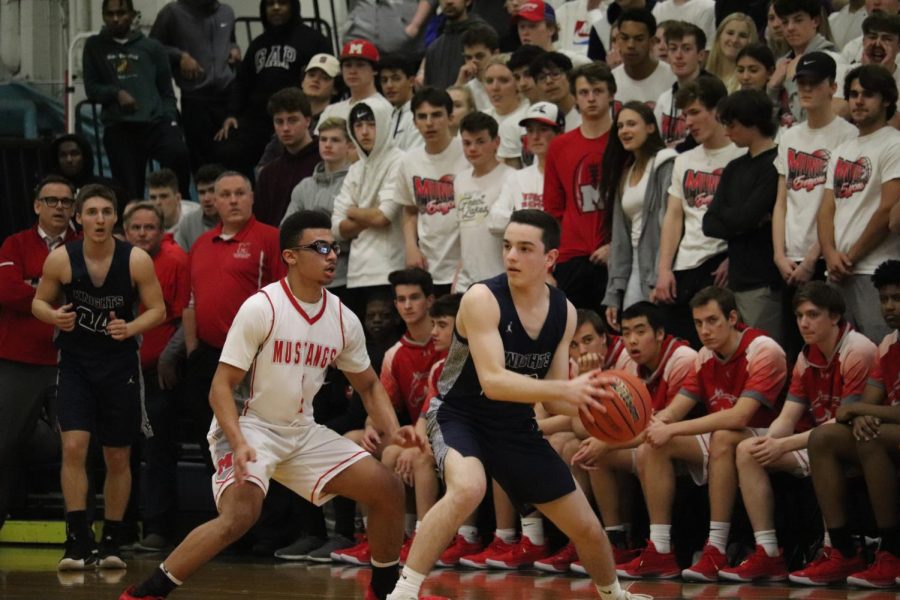 A trip down memory lane: Prospect sports edition
April 14, 2022
As my senior year is coming to an end and with my final issue on staff of the Prospector coming out April, 20. I want to take the time to look back at some of my favorite sports moments I have gotten to cover here at Prospect. I have been reporting sports for the past four years which has given me some of my favorite memories during high school. I have gone to many games to write about them and have gotten to call games as an announcer. With that being said, here are some of my favorite moments reporting sports at Prospect.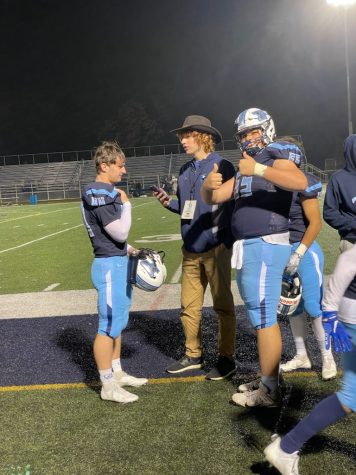 Prospect football 2021 state semi-final run
This was a football season unlike any other. Prospect finished with a 7-2 record and made it all the way to the semi-finals. What made this crazy run even better for me is that I got to be with them every step of the way. One of the coolest feelings in the world is after a high school football team wins a playoff game, being on the sideline interviewing players and coaches. Getting to see their reaction first-hand and almost feeling their emotions and energy. I even got to meet up with some of my close friends on the team and celebrate with them.
I made so many great memories from this football season alone but my favorite had to be the Jacobs game. With Prospect's first and second string quarterbacks out with injuries, they took up a wildcat offense and took down Jacobs 35-21. Being in the booth calling the game was some of the most fun I have ever had. After a full season of being the play-by-play announcer I really felt like part of the team and it was a great send off for my last football broadcast. Being able to be on the field talking to coach Dan Deboeuf and the players afterwards was just such a great experience. It was below 30 degrees and snowing and I was for sure underdressed but in that moment, nothing else mattered to me.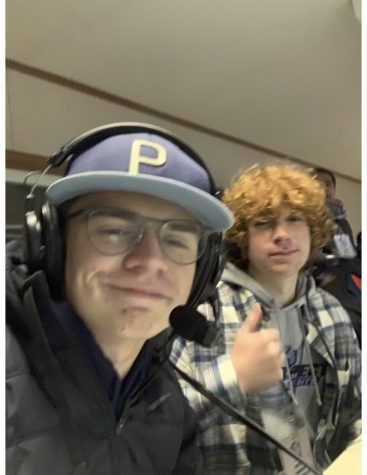 Prospect basketball at the United Center
During the 2021-2022 season for boys' basketball the team got to play at the United Center and I was able to broadcast the game. Like football, I called many basketball games and being able to go to the place where my favorite NBA team plays and get to call a game was special. My favorite broadcaster is by far Stacey King, the color commentator for the Chicago Bulls, so I got to feel like my idol for a day, which is something that is awesome.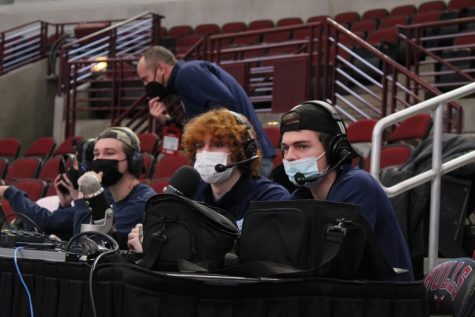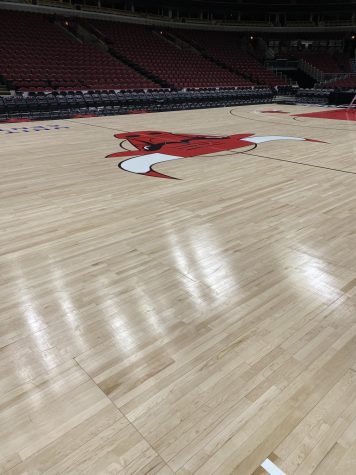 While Prospect didn't win, the experience was still surreal. They played one of the better teams in the state, Glenbrook South, but that didn't matter much to me. Setting up for the broadcast I was able to walk around on the court and every moment of that I was in awe. The place is huge and being on the court was such a cool moment for me. I even got to take a three pointer, which I airballed. I couldn't imagine what it was like for the players actually playing but for me it was one of the best days ever, even if I had to wake up at 5 a.m.
Prospect baseball Super Sectional run
During my junior year, Prospect baseball went on a run like no other. It was the 2021 season and the Knights kept shocking the world. They got to play in the Super Sectional at the Schaumburg Boomers stadium. I got to be on the broadcast team calling multiple games throughout the playoff run, including the 4-3 Sectional win over Glenbrook South. It was my first time calling a baseball game and I loved it. I am a huge baseball fan so trying something new like that was awesome.
Unfortunately, Prospect lost to Rockton Hononegah but seeing them play at a professional stadium like that was awesome. I was sitting right behind Prospect's dugout and it was a super cool experience. It was like watching Prospect basketball at the United Center only to a lesser scale. It was sad they wouldn't let us broadcast the game but it was still a great way to kick start my summer. 
Prospect basketball Regional upset over Buffalo Grove
This was another underdog story. During the 2019-2020 boys' basketball season, Prospect was up against Buffalo Grove in the Regional Championship. Prospect had lost to Buffalo Grove twice during the course of that season so they were the underdogs. We were lucky enough to be able to broadcast the game at Grant and we took the bus with the basketball team to get there.
I got to call the first half of the game and it was one of the most electric games I ever got to broadcast. I was a sophomore and I was up there broadcasting a game on the big stage. Prospect ended up winning 45-26 and would go on to host the Sectional at Jean Walker. I still remember that bus ride home with the team and how much fun it was, singing, shouting and everyone celebrating the huge upset. I was only a cameraman for the next game so it wasn't the same as getting to call the game but that was still such a fun experience.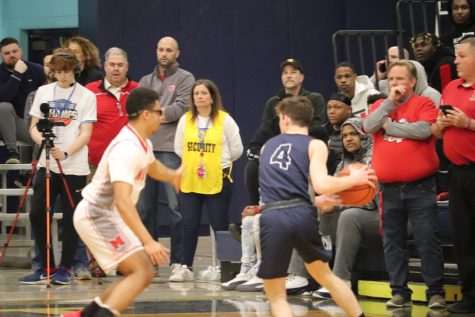 Obviously there have been other great Prospect sports moments and even some other great ones I covered and just didn't mention. These four had the biggest impact on me over the past few years and hopefully as I now plan on going to Purdue University, I will get the chance to cover college athletics.