Back to school for the private school student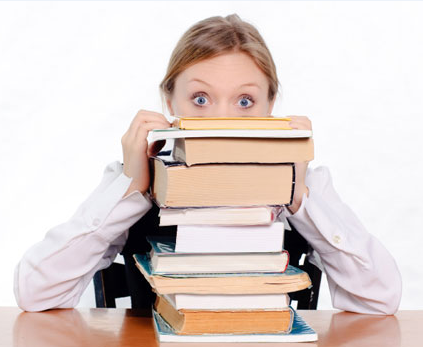 By Ellen Siefke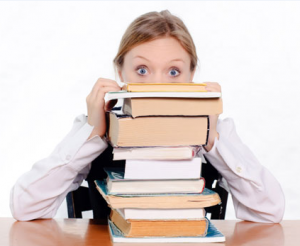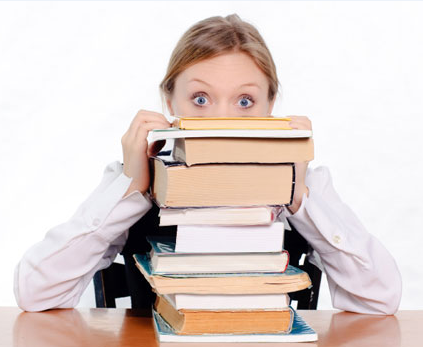 Editor-in-Chief
DISCLAIMER: A lot of the stuff in this guide isn't helpful for private school students exclusively. Some of the content is just tailored specifically for that group. Public and private kids alike should heed the advice here.
The transition to a new school is never an easy one, and debuting as a freshman in high school is no exception. However, for the majority of students who have been raised in the public school system, the thought does not faze them terribly. For those coming from a private school, on the other hand, transitioning to a public high school means adapting to a new way of life. Yes, not everything is different, but the change is intimidating.
Never fear, for I, Ellen Siefke, St. Raymond Class of 2011 graduate, am here to answer your most urgent questions and put to rest your deepest anxieties. Let's begin.

Prospect is so much bigger than ______. How will I find my classes?
I'm glad you've noted that Prospect's population of around 2,100 is slightly larger than most private schools. That being said, after a month or two, it doesn't feel as huge. Fortunately, the majority of your classes will take place in one area of the building. Here, each floor is shaped like a square and contains classrooms on all four sides and staircases at every corner, making it much easier to find your classes. The most walking you might have to do would be going from the first floor up to the third floor. While some special electives, such as any of the consumer ed classes, will take place in a different area of the first floor, those are easy enough to find as well; just walk toward the cafeteria and keep going straight. And seriously, if you're unsure about where to go, just ask your teachers — they're used to seeing scared freshman and will be happy to help.

So you're sure I won't get lost? What if I do?
If you're really worried about getting lost, the best way to help prepare yourself is to go into the building a day or two before school starts and walk around for a while. Find your classes and make note of anything you want to remember. That being said, if you still get lost, ask someone for help. During the first week or so, some teachers and administrators will stand in the hallways so that people like you can seek their guidance. Don't be embarrassed to ask for help. Everyone experienced that same panic as freshmen.

Thanks. Wait … you mentioned walking up stairs. Are they as crowded as people tell me?
Yes and no. Right after the bell rings, all of the stairs become crowded because that's how the universe works. However, they die down after a minute or two. The main staircase usually holds the most people, so try to avoid it at first. I'm not saying you should never step foot on it, but just be aware that it's the most crowded. So yes, the stairs will become crowded, but it doesn't last long.

But I only have five minutes to get to class! Is that enough time?
Five minutes seems like a very short time, but it's really not. Five minutes is more than enough time to get from class to class. Don't walk super slowly and take forever when visiting your locker and talking with friends and you should be fine.

Are you sure?
Hey, if I can make it from gym to third-floor math, which is basically from one corner of the building to another, in five minutes, so can you.

Wow. That's impressive. You must be pretty cool.
Thanks. I'd like to think so, too.

Speaking of gym, what's that like? Do I have to change?
Gym is gym. It's actually not that bad. If you make a few friends in your class, you'll have a lot of fun. And yes, you have to change for gym. Don't worry, though, because after the bell rings, you still have five minutes to change and get out there.

So I really have 10 minutes to get to the locker room, change and get to class?
Yep. You'll be fine.

What about other classes?
The biggest change you'll find is that you receive more homework in your classes. It won't be too overwhelming as long as you manage your time well and work efficiently. For example, you have 50 minutes to each lunch. Most people I know need less than half of that to eat. So, you might want to work with your friends on some homework. If you have a study hall, use it wisely. Developing good study habits will be essential to your success. And with your newfangled iPads, you'll have instant access to your near and dear friend, Google.

OK … but will my classes be hard?
Depends. Most people excel in certain subjects and have a hard time in others. If you're very creative and love to read, you'll probably do well in your English courses and won't have to work too hard. If you struggle with that, then it'll be more difficult. It really depends on your strengths and weaknesses.
That being said, you will have to work a little harder than you did in middle school. You won't be able to just slide by and get the A on tests. You'll have to do some outside studying as well. Sure, you may be able to get away with not studying sometimes, but you should get in the habit of studying and doing your homework. Your brain will thank you later.

Are the teachers nice? Because I had this one teacher back in third grade …
First of all, teachers aren't hired because they're nasty or they're idiots. All the teachers here are decent. Just like any other school, if you're someone who pays attention in class, works hard and acts like a decent human being, your teachers will like you. If you act out, don't complete assignments and show a general disdain for humanity, I can guarantee you won't get along with your teachers. Yes, some are stricter than others, but that's how the universe works.
One thing I will note is that the teachers here expect you to be more independent than perhaps your previous educators did. You have to advocate for yourself. Your teachers have at least 80 other students and don't have the time or energy to worry about one person who hasn't bothered to ask for help. If you're having a hard time, go up to them before or after class and find a time to meet and discuss further. This is an important life skill that you will have to use for the rest of your life, so why not master it now?

I'll remember that. How big are classes, anyway? Will I have all my friends in them?
Classes generally consist of 20-30 people, but most are closer to the 20 mark.
As for your friends, you will probably only have a few of them in each class, and here again is one of the biggest changes. As someone who went to a private school, you went through many years of having classes with the same people. At Prospect, the freshman class alone is probably larger than your entire elementary school. During my freshman year, I only had anywhere from zero to five people from St. Raymond in each class. Another example: my brother and neighbor took the exact same classes last year yet shared none whatsoever. Don't get your hopes up that you and your three best friends will have the same schedule just because you're taking the same classes.

Oh no! Will we even see each other?
Depends on your schedules. I'll be honest; there are some people from St. Raymond that I almost never see simply because we don't have classes together. However, you can still see your friends. For example, let's say your friend has math fifth period on the second floor. If you have English that same period, your classrooms will be fairly close to each other. You'll be able to walk together to your classes. And really, even if you don't get to see each other during the day, there's still plenty of time before and after school.

Phew! I was scared for a second. Can we still remain friends, though?
I don't see why not. Keep in mind that your current friendships will probably change a little, though. The reality is that you will meet a lot of new people and find more friends, some of whom you may become close to. Some of your old friendships may gradually fall apart, and that's OK. In high school, you learn a lot about yourself and explore your sense of identity. You may find that after a year or two, a person you've been friends with since third grade may no longer be your friend. Of course it's sad when friendships die down, but that's the beauty of high school: you meet plenty of people and foster new friendships that may last even longer.

How will I make these so-called "new friends?"
After being with the same people for so long in an isolated setting, it's hard to imagine finding anyone else to hang out with. But you'll make more friends through your classes and activities. I highly encourage you to join a sport or club that you enjoy because you'll meet people with a lot of similar interests.

Are you suggesting that I won't be friends anymore with a lot of the people from my school?
Not at all. I'm just warning you that some of those relationships might change. Maybe it would help if I told you about my own experience. I am still good friends with plenty of the St. Raymond folk, some of whom I've known since second grade. However, I also have a ton of non-Rays friends because of my classes and my various activities. And I'm perfectly happy with that.

Wow, you've given me a lot of advice. Thanks! Is there anything else I should know?
High school is really a time of discovering yourself and challenging yourself. Take advantage of the opportunities you're given and don't be afraid to ask for help as needed. Yes, there will be plenty of late nights followed by mad morning coffee dashes, and you will suffer some setbacks. Ultimately, high school is what you make of it: if you choose to hate the world, you will be miserable. If you try to make the best of it, you'll be fine. I wish you luck.
And by the way, consider taking journalism and joining the Prospector. I hear it's fun.