Keeping up with world news over the summer
By Eva Schacht
Executive Online News Editor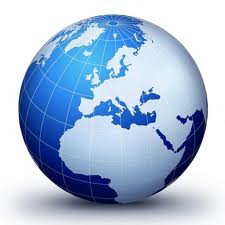 In recent weeks, the Ebola outbreak has sky rocketed, and the death toll now reaches 1,145 people, approximately 1,130 of those being African according to the Centers for Disease Control (CDC). Ebola is a very deadly disease that attacks the immune system. Signs and symptoms include a fever above 101.5, muscle and abdominal pain, diarrhea and vomiting. The source of the outbreak still remains a question to scientists, although it is rumored to have started in Liberia.
 
Malaysian Airlines took a lot of heat from the public this spring and summer after two disasterous and deadly plane accidents occurred. The first happened March 8 after Malaysian Airlines flight 370 disappeared on route to Beijing. The Boeing airplane lost complete communication an hour after takeoff. The main search area has been west of Australia in the Indian Ocean. Five months later, the plane is still deemed missing, and the search effort has been the largest and most expensive yet, costing upwards of 60 million as of late July. The second tragedy happened just four months later when Malaysian Airlines flight 17 was gunned down over Kharkiv, Ukraine. Officials claim the plane was gunned down by a Russian air missle fired by pro-Russian rebels following the wake of the hostile fighting in Ukraine due to Russia's annexation of Crimea.
 
After almost two years of collecting nothing but seaweed and salt water, the Costa Concordia was finally lifted off the coast of Isola de Giglio, Italy in late July to be savaged for scrap metal in Genoa, Italy. The ship sank after striking rocks underwater minutes after take-off. Of the 3,229 passengers and 1,023 crew onboard, 32 have been confirmed dead.
 
Ice. Something so simple that you wouldn't think that the idea of dumping a bucket full of ice could go viral. The challenge is simple: videotape yourself dumping a bucket full of ice water on yourself or donate $100 to the Amyotrophic Lateral Sclerosis (ALS) foundation. Then, nominate somebody else to take the challenge. This simulates the effect of being paralyzed for a hot minute, much like what ALS patients suffer from on a daily basis. The ALS ice bucket challenge has taken social media by storm. Celebrities like Bill Gates, Oprah and Justin Bieber have taken the challenge. Since the sensation broke out, ALS has been able to raise more than $15 million for research.
 
Ferguson, Missouri looks more like a war zone than a quiet town. Protests come in the wake of the shooting of 18 year-old Michael Brown by police officer Daren Wilson. Peaceful protests suddenly turned deadly August 17, and Governor Jay Nixon called in the National Guard after gunshots were fired at local and state authorities. Officers used noisemakers, tear gas and flash grenades in an attempt to push back protestors. Since the outbreak, two people have been shot, and police have made 33 arrests.