By Jack Ankony (@Jank__11)
The varsity girls' tennis team defeated the Lake Zurich Bears, winning all singles matches and losing just one doubles match. The victory against the Bears made the Lady Knights 3-1 in meets this season as conference matches are approaching next week.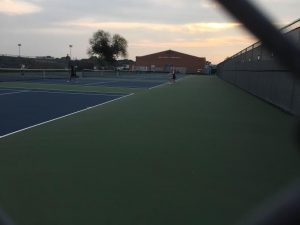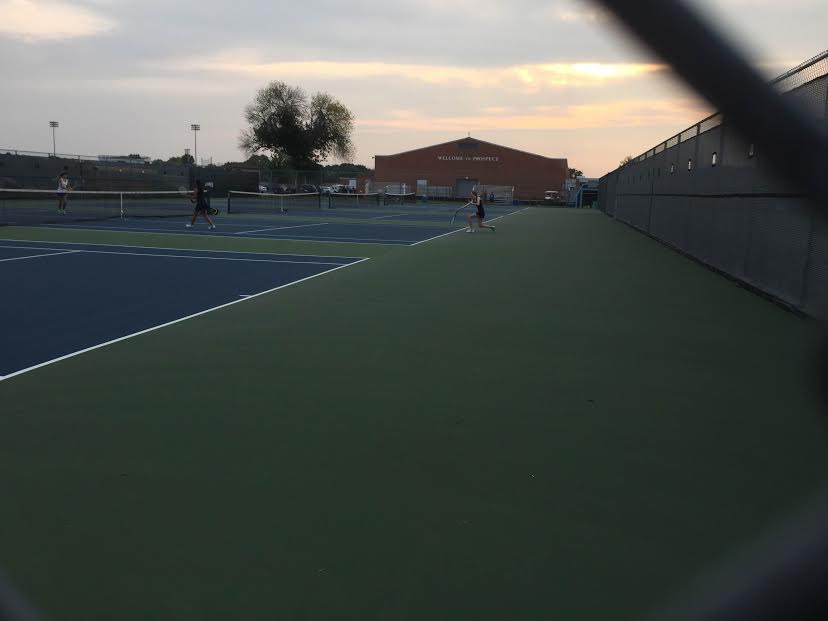 Head coach Mike McColaugh said that because of the early success so far this season, the girls are expecting to play well which is leading to self-confidence, even among some of the younger players.
Senior Natalie Lysik lead the Knights with a 6-0, 6-0 sweep in the first singles match. According to Lysik, not making mistakes and staying consistent throughout the match were the keys to her winning.
"She [Lysik] has a very good understanding of the game, and knows what it takes to win," McColaugh said about Lysik.
McColaugh explained that Lake Zurich was an inexperienced team with a lot of younger players who just didn't have it today, and the girls took advantage of that. This was evident today as senior Janeta Yancheva won the second singles match 6-1, 6-0 and sophomore Anna Cooper won the third singles match 6-1, 6-1.
Though the first doubles match played by junior Hannah Haeberle and senior Karina Petrunova was lost 6-4, 6-1, McColaugh says the second, third, and fourth doubles pairings played nicely winning each match.
Juniors Katy Meredith and Katie Cooper won 6-3, 6-4. sophomores Colleen Stanford and Annie Walsh were victorious in a 6-2, 6-3 win. Rounding out the doubles matches were seniors Shreya Thakkar and Amanda Dziadus win 4-6, 6-3, 6-4 in an exciting last match.
The lady Knights' next matchup is Sept. 3. at Hoffman Estates.
"We will use this meet to build off of," McColaugh said, "And try to compete for a conference championship at the end of the year.