By Riley Langefeld, copy editor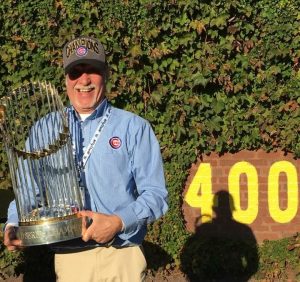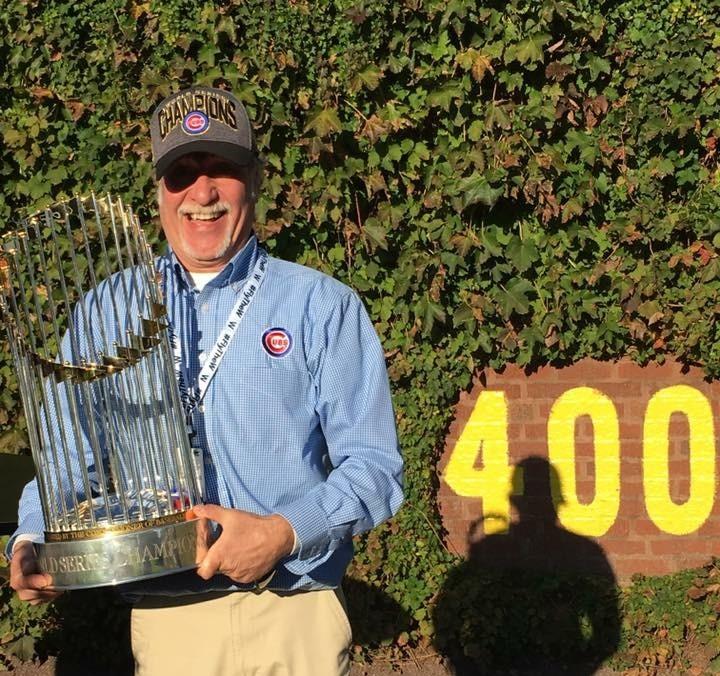 When James Jonas, sophomore Elizabeth Jonas's father, began working at Wrigley Field in 2010, he wasn't expecting anything close to what happened on Nov. 2. Having worked at Wrigley for several years and being a Cubs fan for most of his life, he was used to the disappointment at the end of a Cubs season.
But with the Chicago victory in the World Series, Jonas was ecstatic.
"It was probably— second to my children and my wife — the greatest experience of my life," Jonas said. "It was really cool to be a part of that and to hear that crowd's noise. That's still going through me."
Jonas has served as the Supervisor for Security and Ambassadors at Wrigley for several years now. He helps the organization deploy the security guards and ushers in their positions and monitor them throughout the games. He oversees the operations and tends to any needs of his staff and the customers.
Jonas says that this season has been particularly exciting for employees and fans alike, and that the massive numbers of fans coming to each game contributed only positivity.
"It was wonderful throughout the whole season. It just got more and more exciting and more and more intense — the crowd, the enthusiasm, the people here," Jonas said. "It was really a lot of fun to see."
Jonas also saw another trend with the Cubs' improved performance; he says that the fans seemed to be more deeply invested in the games.
"The real baseball fans are coming back. They're bringing their kids," Jonas said. "People are watching the game, and they're more involved … and interested in the game beyond the atmosphere of the park."
With this influx of fans, Jonas and his staff face additional challenges in keeping the park safe and handling the fans. However, Jonas has treated the recent games just as he has treated all others in his six-year tenure at the park. He says that the entire Cubs community has earned the victory and the celebration through their dedication and loyalty to the team.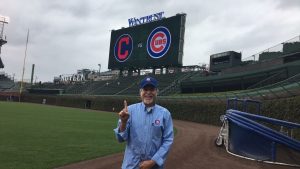 "[It's a] real feel-good story for everybody in Chicago and everybody in the country right now," Jonas said. "It's a really good thing. A lot of guys worked really hard. And not just the players."
Above all, Jonas says that he loves his job and feels lucky to be a part of such a vibrant community of players, employees and particularly fans.
"I love seeing those fans come in and seeing them leave smiling and happy. Even if they lose, they're still smiling," Jonas said. "They're Cubs fans. They're the best on the planet."