Scholarship helps community with college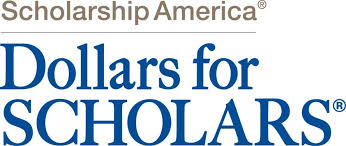 By Kate Hyland, executive broadcast editor
Seniors in district 214 have many options when it comes to scholarships. Redefining Ready and education foundation to name a few. However, a scholarship opportunity called Scholarship Assistance Fund- Dollars for Scholars is a scholarship opportunity based in the communities of Arlington Heights, Buffalo Grove, Mt. Prospect, Prospect Heights and Wheeling.
Scholars Assistance Fund Dollars for Scholars helps students in the community pursue postsecondary education. Since it was founded in 1998, the organization has awarded 136 scholarships, which totals to $340,000 as of August 2017. Scholarships are based on academic achievement, financial need, activities, community involvement, two letters of recommendation ,and a written essay. The scholarship is open to all seniors and college graduates, there are three different scholarships awarded to students.
The Charles E. Preister is a 4-year renewable scholarship worth $2,500 per year. Also, the George and Christine Winandy is a one year academic scholarship worth $2,500. Similarly, there is a one year academic scholarship worth $2,500. Money for these scholarships are funded by various fundraising events, donations, and endowment fund earnings.
Winner of the one year academic scholarship Kendall Neumann says it helped her out a lot.
"Knowing that I had the support of an organization behind me at college, with both financial and moral support was really helpful in my first year," Neumann said.
Similarly, Kim Petersen, who works with the scholarship organization to help advertise, started to help out after her two daughters won the scholarship. Petersen said the scholarship helped them pay for their books for school.
"I like that they're keeping the money just within our communities, helping our neighbor's children" Petersen said.