'my mind makes noises' makes noise in fanbase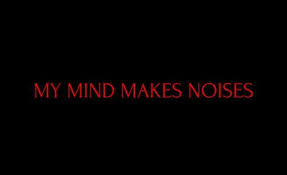 By Jenna Koch, executive entertainment editor
It's The 1975 but Matt Healy is replaced by a goth girl. Maybe I'm exaggerating, but probably not.
This is great news to me, however, because I'm obsessed with The 1975. But this probably isn't the best news to the British indie-pop band Pale Waves, whose debut album "My Mind Makes Noises" was released on September 17th.
It's not just me who's noticed this. Their music videos are full of similar comments on their sound.
"Clicked for goth gf, the song is listenable, like something you'd hear in H&M," said one commenter, under the username of "snail."
Many others commented on the similarity to The 1975's sound, probably unaware of the fact that Healy co-directed the music video. Pale Waves is even opening for The 1975 on their U.K and Ireland tour this fall.
So I guess the sound similarity can be forgiven.
What can't be forgiven, however, is the similarities found when comparing them to themselves.
Sometimes I feel like "My Mind Makes Noises" actually has 4 songs on it instead of fourteen. The songs aren't even unique enough from each other for me to actually remember the names of them, save for Karl (I Wonder What It's Like To Die). That song made me burst into tears the first time I listened to it.
But other than that one emotion-filled song, the rest of the album is bland.
After hearing "There's a Honey" a few months ago, I was excited to see an entire album. I wanted to hear other songs from them, but I really just got more of "There's a Honey."
The thing is, I really like "There's a Honey," and all their other songs. I'm exactly their target audience- an angsty soft grunge teen starved of edgy music.
After The 1975's almost 3-year hiatus with a few singles sprinkled in between, I've been looking for a new indie-pop band to listen to on repeat. I truly gave into my stereotype this summer when I began listening to copious amounts of Joy Division, The Smiths, The Cure, The Psychedelic Furs, etc.
What was I supposed to do? Continue listening to The 1975 even though I've heard all of their songs a million times? That's exactly what I did, but I listened to a bunch of alternative 80s rock as well.
So I guess "My Mind Makes Noises" isn't as awful as I initially thought, and I'm hopeful Pale Waves will continue to develop their sound into something unique and all their own. And if not- I'm perfectly content listening to H&M's playlist.